Today my wooden cups ordered @ Headcoverage.com arrived. They are mahogany medium-deep cups. Its was a great purchase from headcoverage, Cody is nice to do business with, and everything was in perfect condition and fast shipping!
First of all my thoughts of the normal 325i. I fell in love with these headphones, they have a certain splash to them thats really unique. Alot of time when I have listened to my K601's and sextetts I just urge for these headphones. They have a very big attraction on me, whenever I see them lying around I just want to pick them up, and listen to them. They always give me a certain 'live' and 'right there' sound, that Grado is famous for. First I was abit afraid after reading that multiple people had problems with 'unbearable and piercing highs'. I have to say I never experienced this. The only complaint I have with these headphones is that I miss the mid-bass range alot. This was most noticable with voices which I know how they are supposed to sound like. It was like a band-pass-filter was always applied to them.
The installation. First I had to detach the cups from the headband, this was quite easy, just a little force to bend open the c-clamps, and it was off. Now to open the cups (remove the golden part from the black part), was a different story. The instructions told me to warm it abit with a hairdryer, and then just wiggle and twist it off. After warming it up, I tried wiggling and twisting till my hands hurt, nothing worked. I applied some brute force with the spoon-twisting technique, and damaged the golden cups and black holders abit (nothing to worry about though, it were the parts that get covered by the earpads). But I couldn't get it off, I was becoming quite frustrated, and feared that if I continued I would break it. But after giving it a rest and letting the blowdryer heat it up very much, I could easily twist it off. So with this knowledge (that it really needs to heat up pretty much!) the second cup came off very easily.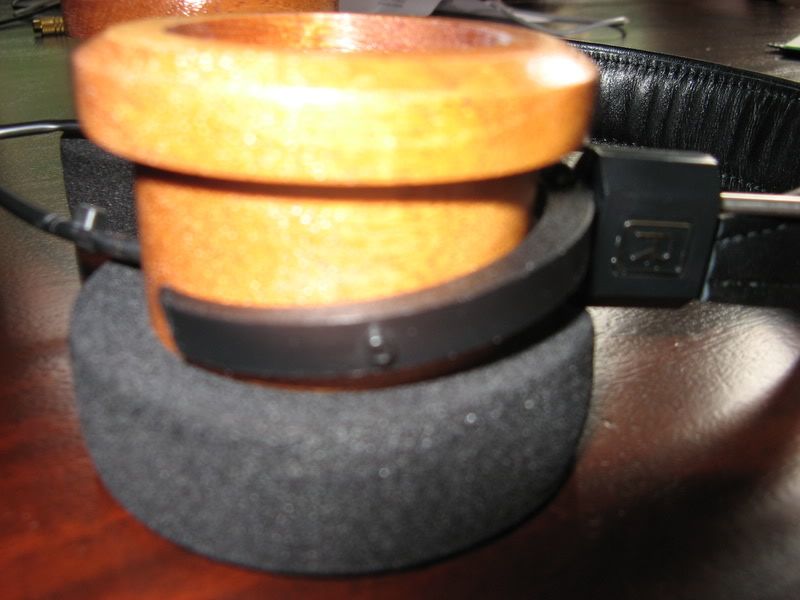 Putting up the wooden-cups was very easy. You just slide the black part with the driver's in it, into the wooden cups with some glue, and you'r done. Also putting on the C-clamps around the wooden cups was easy. And they look pretty nice imo
. Also immediatly after putting them on my head, I noticed how incredibly light it was compared to my metal cups, it feels much better!
Now the most important stuff, the SQ. I'm not gonna go easy on this and say, that the sound changed from a 'golden sheen' to a 'wooden sound'
. I do have to say that I might take note of different things in sound than other people. So for the rest of this article the normal: IMO and YMMV apply.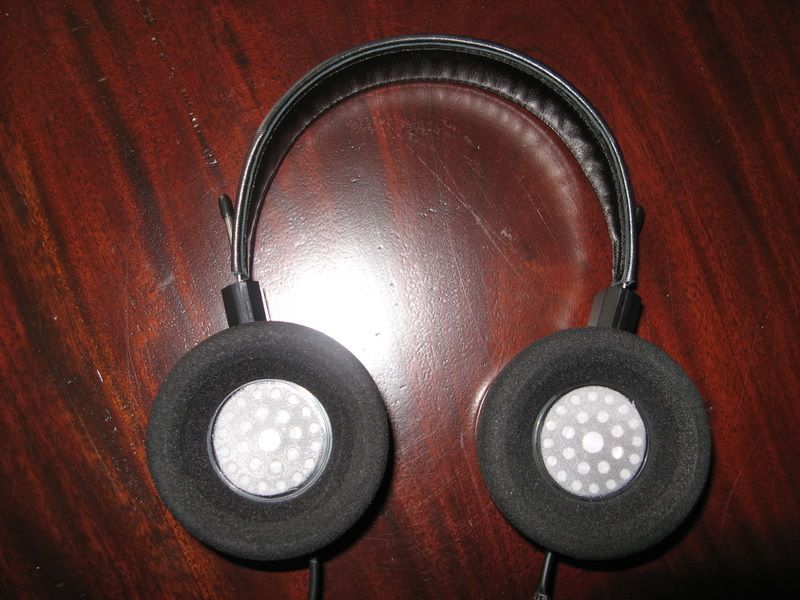 The midrange and bass definetly improved. The whole 'band-pass-filter' kind of sound was gone, everything sounds much more natural. Testing it with voices immediatly gave this away, and it gives a much more 'relaxed' sound. There is much more warmth to the sound, but not at the cost of treble extension. Also the speed and 'live' feeling still remain! The soundstage did become a bit bigger, but not to a point where I would say that 'that' is the improvement of the wooden cups, its just a plus.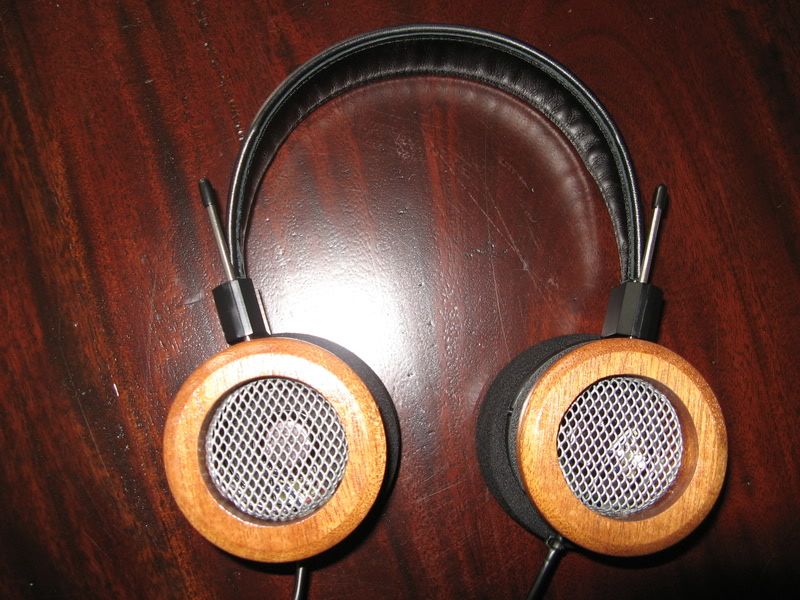 I tested it with alot of different songs, from relaxed music and jazz, to some classic and modern rock songs. Everything sounded much better, mostly because of the much more audible high-bass/lower-midrange. It makes everything sound more natural/relaxed/warm, and does so without losing any of the things I like about the grado's (live sound/first-row/detail/speed).
I hope this informed you enough, if you have any questions, please reply
Greetings,
Victor van Rij
Update:
This has now become my 'reference headphone'. Everything sounds so natural, and it seems like the whole frequency spectrum is equal, nothing is emphasized, but still it sounds so alive. I never imagined that new cups could bring such great improvement, I'm totally in love with these headphones now! This mod/upgrade is HIGHLY recommended!!