Well it looks like iBasso has the D2 in the smaller version coming out.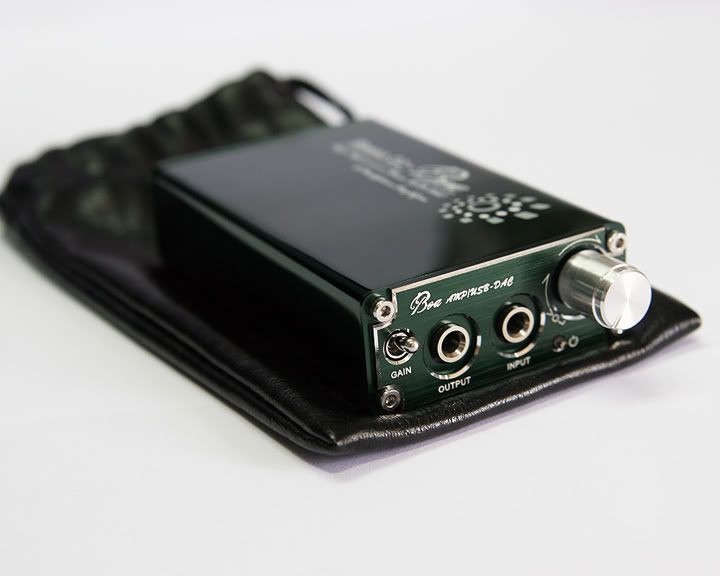 The price appear to be around 160 dollars and it charges from the USB.
Main Features:
- Wolfson WM8740 DAC Chip + TI PCM2706
- USB signal input, provides I2S interface for decoding
- Work as a DAC+AMP Combo or a standalone AMP
- 2-Setting Gain Switch for impedance matching
- 470mAh rechargeable Li-polymer battery with integrated charging system
- Measures 51*21*82mm, and weights only 108g
- Battery life is 38hours
- leather pouch, AC adapter, USB cable, warranty card, and owner's manual
6 3 2008
I have been using the Edition 9's for much of my listening and I realize that not everyone is going to use these, especially on a portable. I have mentioned that I really like the PortaPros with the Boa but a more common home phone would be the HD650's so I am using them right now. I use closed phones much of the time so I don't disturb Amy as she doesn't enjoy hearing the tinny sound eeking out of an open phone. The bass is very well controlled, the sound open and they work well. I have to confess that the Edition 9 are my most enjoyable phones so for most all home use, besides the ability to seal out and seal in noise, they are my go to phone but in fairness I thought I should add that the Boa does a good job of controlling the HD650's. The bass on Leanor Cohen's "The Essential Leanord Chohen" is deep and well defined and on these recordings the bass is very present. There is good spatial presentation and ambience.