Update 7
Part 4 - canal phone mode
The idea of convertible earbud is great. I really hoped for OK1 to be an ultimate solution - earbud and canal phone the same time. I hate to say that, but current implementation is useless.
1) It is incomfortable, because the tube with eartips is centered. There was more comfortable solution from Sony where ear tips were located at the front edge of the earbuds. Sony EX-90 was not convertible, though. It did not isolate also and its SQ is not even close to OK1.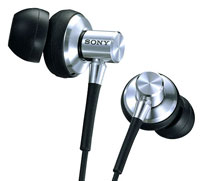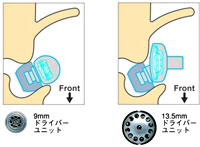 2) There is no isolation. I tried different tips, including biflanges and UE foams. I jammed them into my ears with no luck. The back of OK1 is open, so there is no isolation to talk about.
3) The better seal you reach, the worse sound you get. I reached the best seal with UE foams and pretty good seal with biflanges. Most of the highs died, while the rest sound false. Bass became boomy. CX300 or JVC Marshmallow sound better in comparison.
If you don't seal the ears with OK1s ear tips, then its sound is quite close to earbud mode, just slightly worse. But why to use the tips at all? I have the only so-so answer. You may hook OK1 eartips into your ears to provide more stable fit. It will better keep its position and less likely to fall out if you are jogging, f.e.
Sorry.