I've just got mine, one day ahead of the announced released date!
I had a reservation at Fujiya-Avic store and I picked it up today.
Click pictures to enlarge.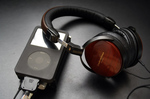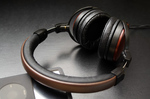 ATH-ESW9 is new Audio technica portable and the housing is made of wood(African Padauk). The African Padauk is a material of Malimba or such kind of instruments.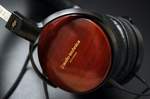 Here is my first impression,
Build quality is very nice, it is classy and well build. Fitting is good as well, side pressure is lighter than ES7 and not too tight anyway. Though it looks like somewhat bigger than ES7(Left).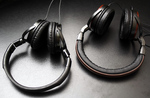 I took a brief listening and the sound quality is decent. Fairly airly, sound staging is wider and instrument separation is nice. Good resolution on the lower register, for example wood bass pizzicato is well defined.
This would be good for Jazz or Classical music, I think.