Thanks to all who participated in the Team Head Six Pack program. I hope everyone had fun. The tubes have been permanently retired from service and sold to Merc. I figured they should go to a Head-Fi'er in the original rotation.
The best part is that I get to keep the box as a memento of the journey. I'll donate it to the Head-Fi museum as soon as we can secure funding for construction...
And now... parting shots...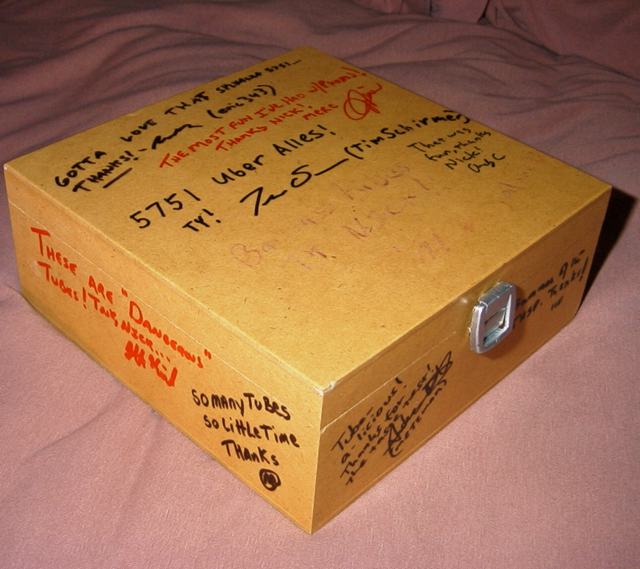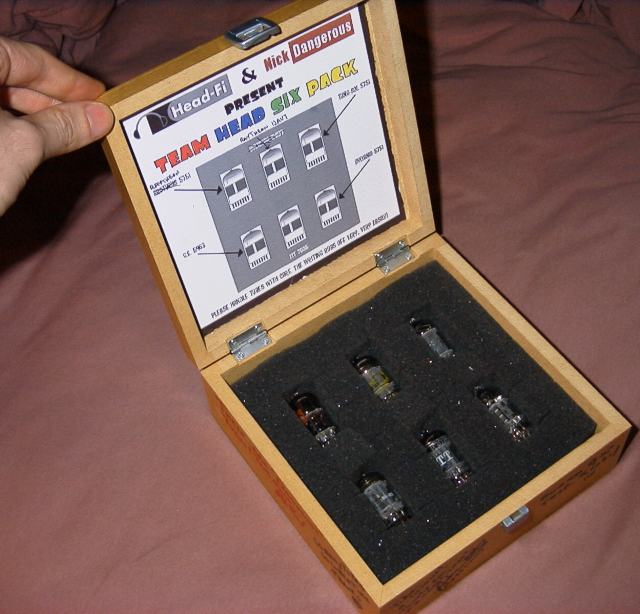 Farewell!
(this may be my cue to come up with another program...)