I'm listening to "Water From A Vine Leaf"- Strange Cargo III, (William Orbit), and it's impossible to keep my feet still. I don't care if phones have the resolving power of Hubble, if they don't get my feet tapping, I'm not interested. Music should stir the soul, and make you want to sing and dance. Headphones that can convey this magic are worth their weight in gold. To have headphones that are both analytical and musical, (and at a bargain price), at the same time must be a minor miracle. The Livewires can do this in abundance with properly encoded high quality files, a good source, and careful use of EQ and Volume. There is a sweet spot.
Anyway, this isn't meant to be another review as there are already excellent ones here, by highly articulate, Livewire owning, Head-fi'rs.
These are just the rambling thoughts and impressions of a music lover.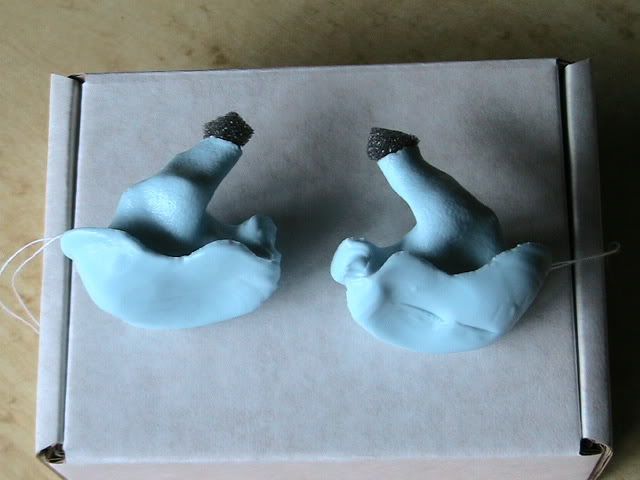 For those of you wondering about having an impression made it really is a simple, quick, and painless task. Don't be put off! Here's a couple of pics of my impressions, with thanks to Hidden Hearing who did them for free!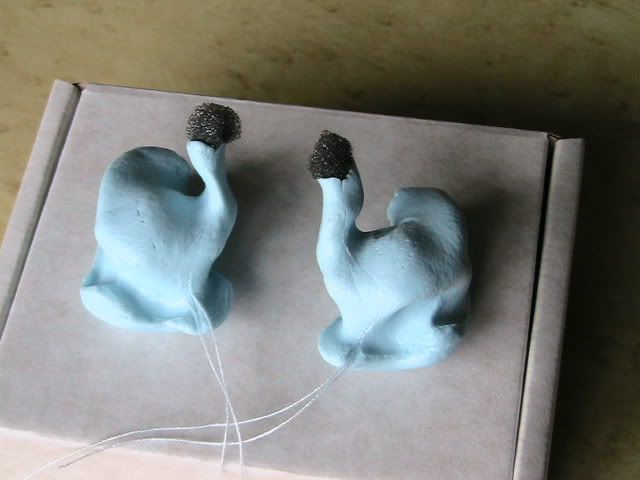 There is a difference between a mold and an impression. You just need the impressions, a mold is much dearer, and not needed.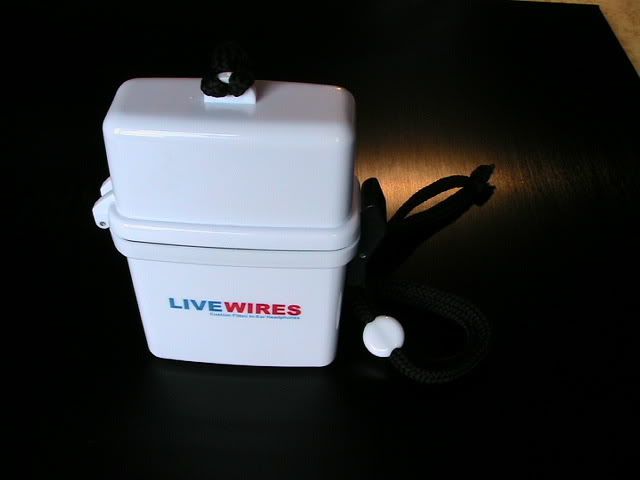 Livewires came with this case.
Livewires and Clix2 8GB fit perfectly.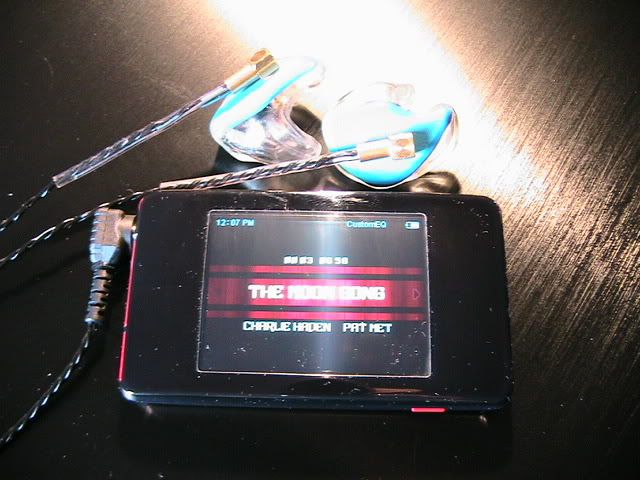 Livewires and Clix2 8GB - a very serious love affair!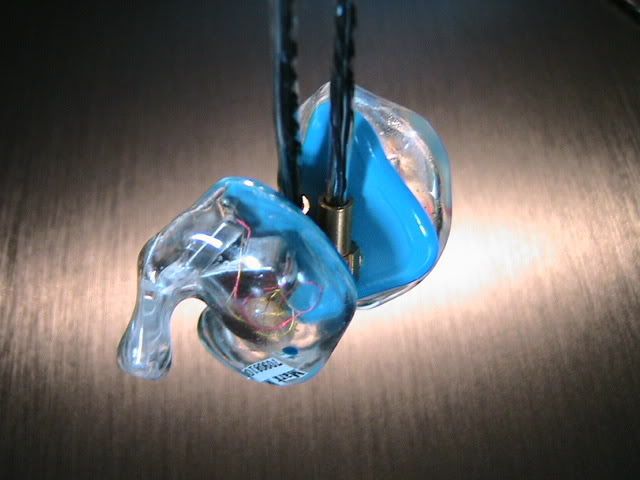 My three sons say these look cool....I think I made the right choice!
Cable over the ear with memory tubing, but my preference is....
Cable hanging right down. I wear them like this without the cable touching my face for a better perceived soundstage, and listening experience.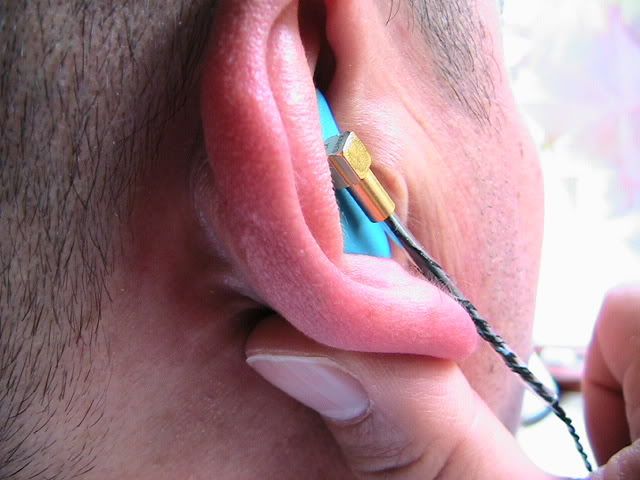 For those of you still struggling to remove your Livewires, I believe I have discovered a really quick and simple technique. Unless this only works because I have some bizarre shaped ear, this is going to be the custom in-ear phone removal scoop of the century!
First, place your thumb in the position above....
Then gently push up....I found two pushes works...one to loosen, second to expel. Let me know if this works for you!