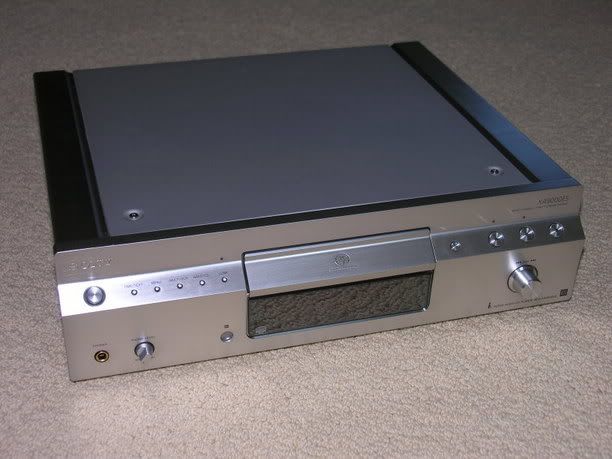 You will have a very hard time finding a better source than this at more than twice the price. This is the REAL DEAL.
Incredibly HONEST and TRANSPARENT sound, combined with amazing kick and drive. The blackest of backgrounds, along with astonishing dynamic range.
It also plays Super Audio CDs (SACDs).
The Stock XA9000ES retailed at $3K. The mods I had done by Reference Audio Mods (RAM) were $1400. The mods included the latest Audiocom Superclock, the replacement of every power supply cap with the best on the market, and most significantly, replacement of the entire, complex, analog output section with the amazing Audio Consulting output transformers. These are totally passive, and increase the player's output level by 5db, and provide incredible transparency and intimacy, as well as HUGE slam and heft. That's 5db of headroom and transparency that were suppressed and smothered by the existing output section. If you want to be intimately connected to the music, this player will make you happy.
The player is in outstanding condition. 8 out of 10 on Audiogon's scale strictly because of age.
PRICE REDUCED
from $1999 plus shipping to
$1799 shipped
within USA. I prefer Paypal (and won't charge extra), but money orders acceptable upon approval.