Building a Brahms Collection


Johannes Brahms (1833-97)

Building a Brahms CD collection is not like Building a Mozart or Beethoven collection because his music is less familiar. You probably have heard Mozart's music all your life even if just in movies, TV and ringtones. With the exception of the famous "Lullaby" Brahms' music may be entirely new for you. But don't worry! Brahms' compositions can often be very inviting. His writing is some of the most compact and challenging of his time. When I say compact I don't mean his compositions are short in length or small in ensemble size. All I simply mean is that in Brahms' music all the notes make a difference, every phrase is carefully studied and placed. In ten seconds of a Brahms piece, a lot can happen.



I have to insist that the best starting point for any Brahms newcomer is the Symphony No. 1. This piece took the composer over 15 years to complete. He was very careful and probably nervous about its completion because Robert Schumann informed the world that Brahms was the heir of Beethoven. In addition he predicted that Brahms would catapult the renaissance of the Symphony. He was right at least about the second prediction. Whether he is the true heir of Beethoven is subjective and at this point in time a meaningless debate. I feel it is important to mention that Brahms is still today thought of as a rather conservative composer. The reason for this is because he worked in Classical mediums, rather than more modern mediums such as the Symphonic Poem. Furthermore, Brahms was not the most harmonically adventurous of his time; Wagner, Liszt and Berlioz were all more innovative orchestrators and took greater harmonic risks. HOWEVER none of this matters because while music was later to become even more harmonically adventurous into the 20th Century, Brahms would be loved and remembered as the most consistent composer of instrumental music of the Romantic. For a great recording of this symphony look no further than Herbert van Karajan's recording from 1963 with the Berlin Philharmonic. It is reported that this was the maestro's favorite symphony and he recorded it 6 times. This version is my favorite of the four that I've heard of his. In addition, this CD includes a version of Schumann's Symphony No. 1 which is also quite good.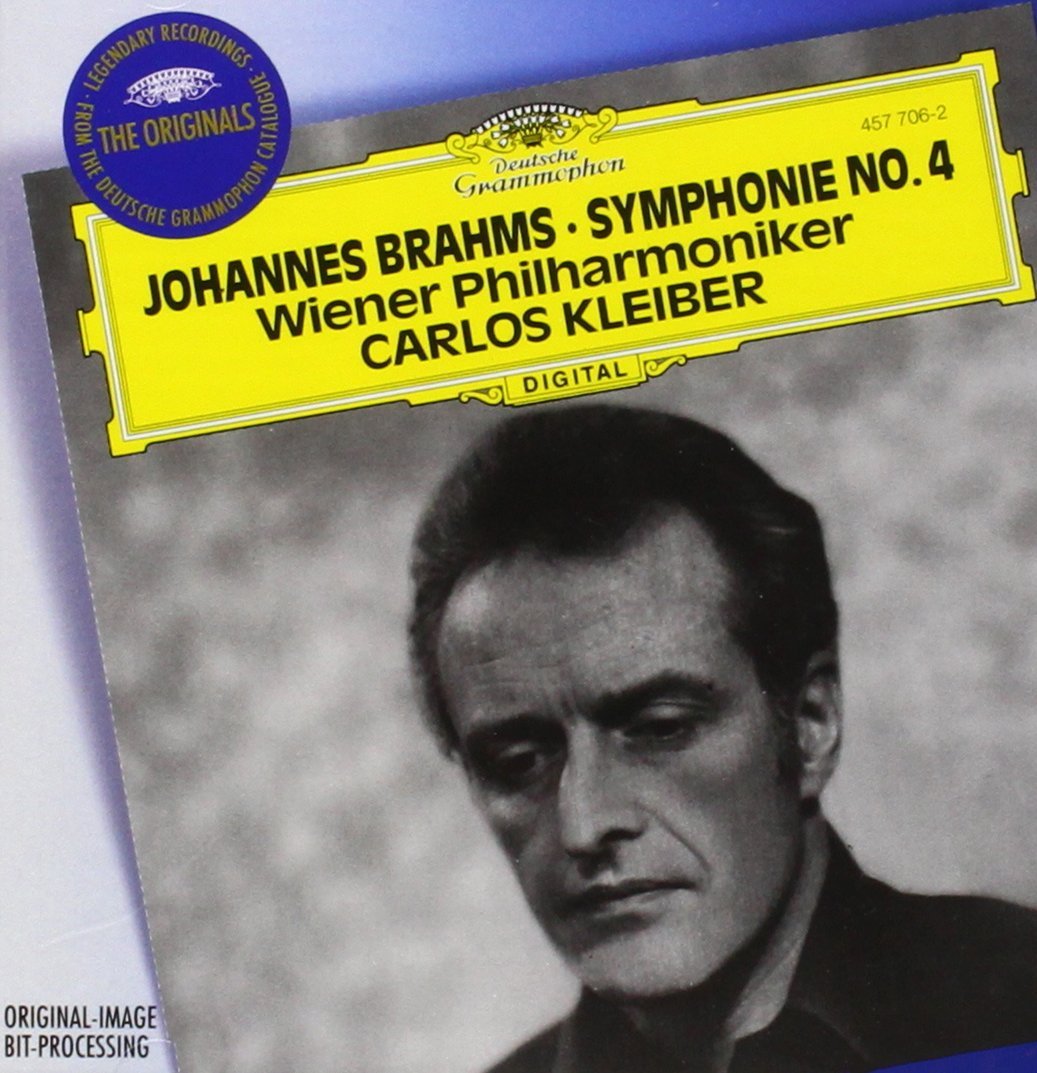 If you love this tremendously hopeful work, try Brahms' darkest symphony: his final. Brahms' last Symphony is arguably his greatest achievement. While the symphony would continue as a prominent form into the 20th Century, Brahms 4th Symphony can be looked at as the very last symphony in the Viennese Tradition. A tradition that began with Haydn, continued with Mozart, flowered with Beethoven, expanded with Schubert and ended with Brahms. Never has there been a finer symphony than Brahms 4th. Carlos Kleiber's recording of this work with The Vienna Philharmonic has long been esteemed as the finest on record.



It is my opinion that Brahms is the finest composer of the Piano Concerto. He only wrote two of them but the pair is easily the greatest pair of concertos ever written. His first Piano Concerto was originally intended to be a symphony, but as he wrote it he realized its potential as a Concerto for Piano. It is probably the longest piano concerto of its time. Though the composer was just in his early 20s when he wrote it, there is a complete sense of maturity in this composition. Brahms' Second Piano Concerto is a whole different matter. It is in four movements instead of three and is the longest instrumental work the composer ever wrote. For many, it is the greatest of all piano concertos. I share this view. Emil Gilels recorded these concertos more than once, but it is his 1970s recording with Eugen Jochum which is amongst the most legendary recordings in the catalog. It contains these two concertos and a solo piano work called Seven Fantasies for piano. A side note: These seven fantasies are very different from earlier Brahms. They were written towards the end of the composer's life when he began to compose more meditative and harmonically colorful works. There is a hint of Debussy in these works, though it is unlikely that Brahms was influenced by the much younger composer.



Brahms was brilliant at every genre he attempted (he did not try his hand at opera coincidentally), but some of his most brilliant successes are to be found in his chamber music. Try Brahms' Violin Sonatas first as I find them to be extraordinarily melodic and memorable from the first note. I recommend the very seductive recording made by Itzhak Perlman and Vladimir Ashkenazy for EMI.



All four of Brahms' Symphonies are on par with one another. Unlike Beethoven, whose symphonies are clearly not all equals, Brahms symphonies are all equals and it will never surprise you to learn that your favorite Brahms symphony will change depending on the day or even the hour. Therefore you must try Brahms' Second and Third Symphonies. Fortunately there is a very fine CD which is both equally well played and recorded: Bruno Walter with the Columbia Symphony Orchestra on Sony Classical.



If you love Brahms' Piano Concertos then you will adore his Violin Concerto. It is, along with Beethoven's the greatest ever written. When purchasing a copy I recommend looking for a version which includes the cadenza by Joseph Joachim. This cadenza was approved by Brahms and thus I feel it is best that it is always played with its inclusion. My favorite recording of this piece is Anne Sophie Mutter's with Kurt Masur and the New York Philharmonic. It includes a Fantasy for Violin and Orchestra written by Schumann as well.



Brahms was an amazing pianist, but did not write an extraordinary amount of piano music. His piano music is extremely interesting to analyze from an academic prospective because of the sequence in which the pieces were written. His first attempts at piano composition were three Piano Sonatas, a Scherzo and four ballades. These forms were an integral part of musical landscape during Brahms' life. However, after Brahms reached 21 he never attempted any of those forms again for the piano. His Piano Sonata No. 3 is one of the last great Piano Sonatas written in the German tradition. Brahms' next venture into piano music was influenced by the Baroque. He wrote a series of theme and variations; the most famous of which he orchestrated and named the Haydn Variations. After this period Brahms spent little of his time composing solo piano music. However, near the end of his life Brahms found a rebirth of interest in solo piano composition. He began composing little piano works with expansive harmonies, which are incredibly different in temperament from his piano sonatas of forty years prior. So where should one begin with Brahms' piano music? Well you already have his Opus 116 "Seven Fantasies" (included in the Piano Concertos dual CD) which is a great example of his later style. It is worth hearing Brahms' earlier style as well. Evgeny Kissin did a fantastic performance of this work for RCA. For further listening of Brahms' later piano style there is no better recommendation than Radu Lupu's recording for London.



Brahms' greatest critical success during his lifetime was the long work for two soloists, chorus and orchestra which he named Ein deutsches Requiem (A German Requiem). This massive work (over an hour in length) was completed around the time of the composer's mother's death and therefore held special significance for the composer. Otto Klemperer's recording of this work has a special place in my heart.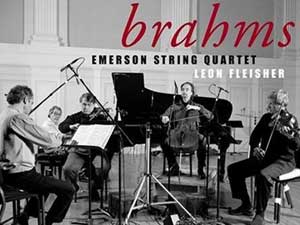 There are three more works you must hear before you take a break from your Brahms collection. Two of them are quintets. The Piano Quintet is probably the greatest ever written for Piano and traditional string quartet. There is a heavy Schumann influence in this work as Schumann wrote the most substantial Piano Quintet prior to Brahms. The Emerson String Quartet recently released a fantastic double CD of Brahms' complete String Quartets and Piano Quintet featuring pianist Leon Fleisher. This is without question one of the finest performances of the Quintet ever, and the String Quartets are revitalized as well.



The Clarinet Quintet is Brahms' finest chamber work. It was written during a prolific period when Brahms was inspired to compose many clarinet works for his friend and clarinetist Richard Muhlfeld. I nominate this piece to be called the greatest Quintet ever composed, hand and hand with Schubert's String Quintet. You must hear Thea King's recording of this work with the Gabrieli String Quartet. The CD also includes the Clarinet Trio written at the same time.



The last piece to add to your collection (at least for now) is Brahms Four Serious Songs. These songs are sung in German and are written for a baritone and piano. They deal exclusively with death and there is more than a hint of pessimism within. Brahms was an excellent composer of the German Lied, a tradition that flowered with Franz Schubert. For an excellent recording of these autumnal songs look no further than Thomas Quasthoff's recent recording for Deutsche Gramophone. It also includes Schubert's final songs making for an interesting comparison.


Something to think about:
Perhaps Brahms was not the innovator which Beethoven or Haydn was. Maybe Brahms wasn't quite the master of polyphony that Bach was. Perhaps the cut-short lives of both Mozart and Schubert make their gorgeous melodies that much more poignant and pure. But Brahms needs no explanation. In my opinion his music is of equal vitality to all of the aforementioned composers'. I would like to paraphrase Sir Isaac Newton's comments about his own scientific gifts and transfer it to Brahms' musical gifts to say that Brahms was able to see further by standing on the shoulders of giants. He had a great respect for classical forms and kept them alive and valid at a time when they were considered old news. He had a greater interest and understanding of Bach's contrapuntal genius than any composer before him. He had a deep respect for Mozart's melodic gift and Schubert's poetic nature and he withdrew from countless other composers to conceive a style that was entirely his own and truly beautiful. He succeeded at every genre he attempted, and while not the most prolific composer to ever live, it is plausible to say without thinking twice that the ratio of Brahms' successes in comparison to his non-successes is the largest of any in history.

Enjoy

Dave
Edited by DavidMahler - 8/6/11 at 10:17am