Originally posted in the amps section and now moving here...
http://www.head-fi.org/forums/showthread.php?t=257156
As stated previously, I found this rather nice pre-amp and it sounds great through the headphone jack. I thought all was well until I opened it up...
Abuse!!
These puppies are about to pop! There is serious pressure going on, it takes quite a bit of force to flex the bubbles.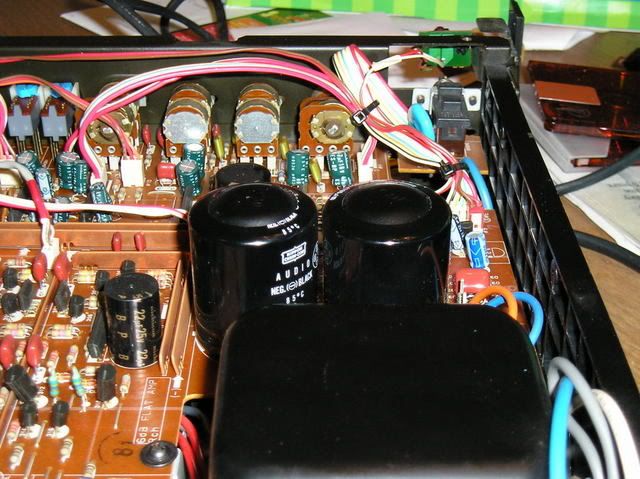 I am not so sure about these caps, they seem kind of OK.. but questionable.
All of these voltage regulators are loose, I could pull them out of the board with little force if I wanted to. The burned crusty stuff appears to be epoxy to hold the sinks in place.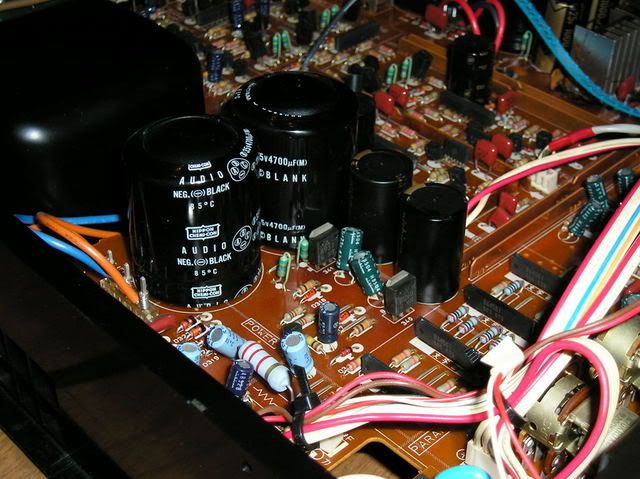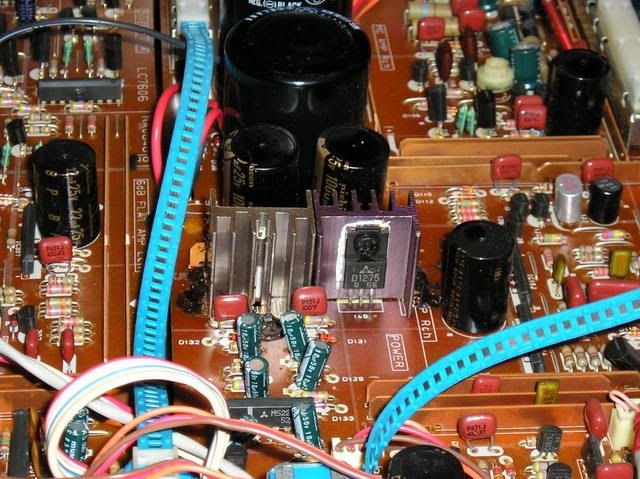 Obviously much of this was caused by extreme heat due to one kind of abuse or another. Possibly loud volume levels or stacking with other equipment. I will most likely replace all of these components and hope no other issues show up.
Until then, I should probably leave this unplugged, no? I'm afraid the filter caps near the transformer are going to explode! I also noticed the transformer gets very hot to the touch, around 70c by my estimates. Is this out of spec? With all of these problems, it amazes me the audio still sounds clear!
I'm going to try and dig up a service manual and then begin repairs. In the meantime I wanted to post all of this for discussion. Any advice from you guys is welcome.
~Zip