I know.. I know. I should probably be burned at the stake for even mentioning these cans. They were my first "real" pair of headphones before I knew better. At the time I thought they sounded very good and used them religiously for the better part of 7 years. Fast forward to today and they have been mostly collecting dust during my exploration of other variety.
Just the other night I decided to give these a listen for the hell of it... yuck! Muddied bass, harsh mids, and tinny treble. Now I remember why I left these alone! I reacted and promptly tore em apart. I wanted to find out why they sounded so bad. Other than driver engineering, I think I found part of the problem. This leads into the interesting mod I discovered.
Here they are and they have seen better days!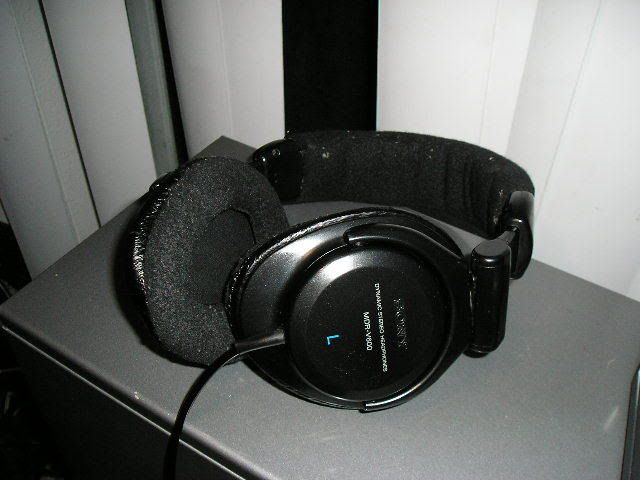 I need to order new earpads...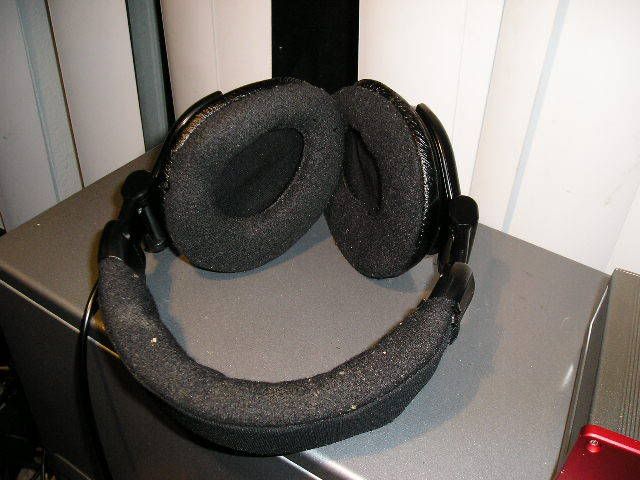 Let's pull those covers off!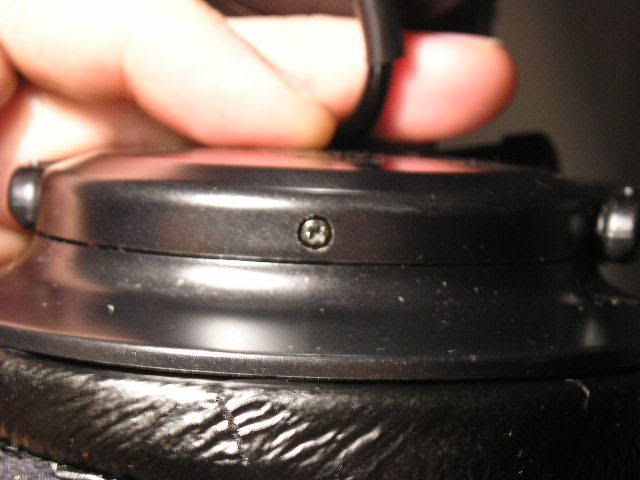 On the bottom of each driver housing is a tiny screw. Take it out and carefully pry up the cover. While doing so, hold the housing in a vertical position. There is a tiny nut in a plastic setting; it is easily lost! Trust me. Once apart, the cover makes a great tray to hold the tiny bits. Repeat these steps for the other side.
Inside at last!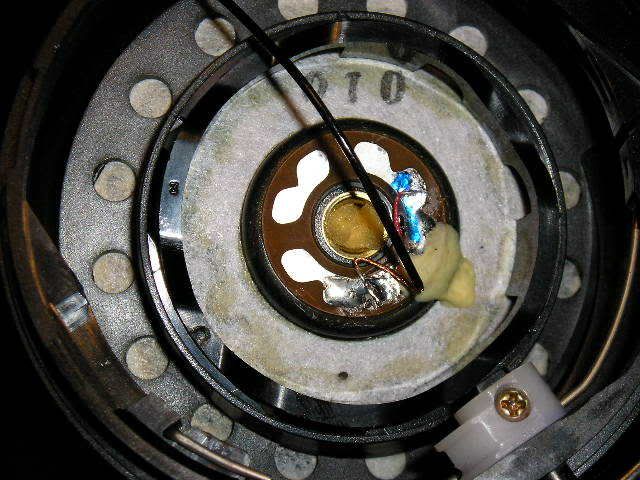 Nothing out of the ordinary here. A sony driver in all it's glory. Upon further examination I spy something odd in the center. Let's take it out!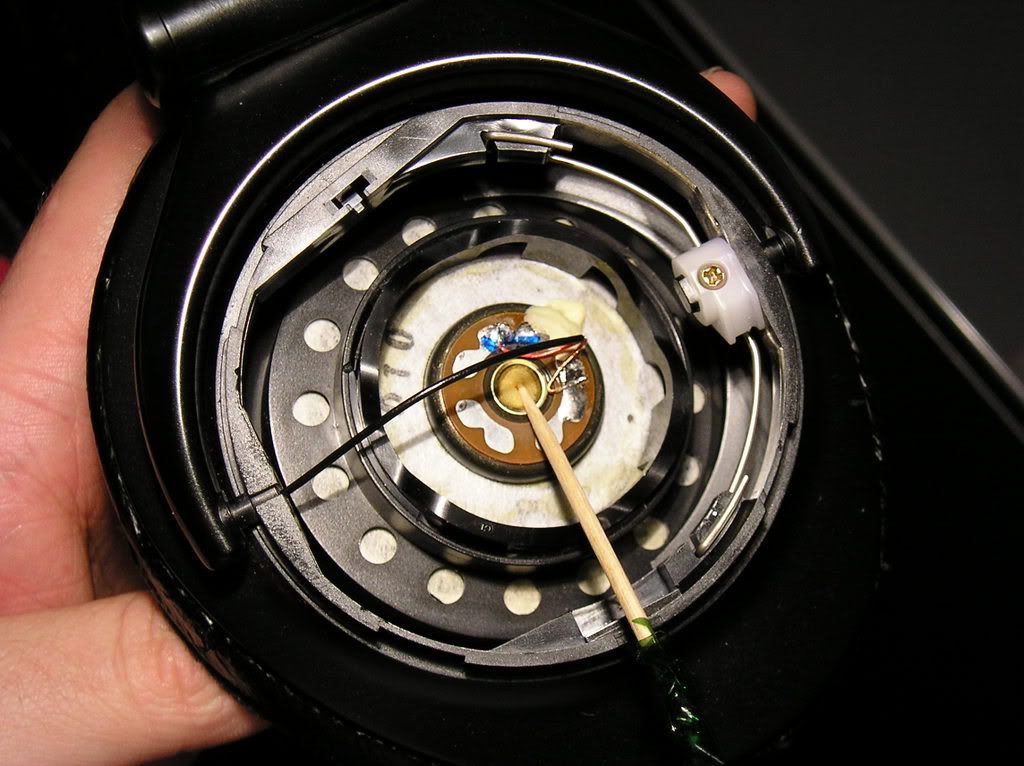 Using a toothpick or tiny eyeglass screwdriver, gently pry the object out. Be careful! It is easily pushed in and we don't want that to happen! What worked best for me was to pinch the material against the side while applying upward prying force. You may have to "inch" it out until removed. As before, repeat for the other side.
Hmmm...
It resembles a foam earplug for the driver?
Set both of these aside as they will be required for reversal of this mod.
At this point I was about to start reassembly of the covers until I decided to give them a listen... wow! Are these even the same headphones? Later I discover I prefer them without the covers. Several changes in the sound signature are immediately present.
Here is the setup I used during my listening session:
Foobar2000-->ASIO4ALL-->Fubar II w/ OPA627s-->Go-Vibe V6M w/ 24v Elpac. I listened primarily to Electronica.. Trance, DNB, Psy Goa, and Ambient.
Soundstage has widened significantly and there is an airiness about it due to the open nature of the v600s. Quite impressive IMO. Listening to some Psy Goa, I had to keep looking over my shoulder to make sure nothing was there. This is delightful!
There is loads bass of it and not the boomy type that is normally associated with these cans. To me it sounds rather impactful and controlled. These have earned a spot up there with my 770s in that department.
This next effect may be a love it or hate it thing. There is this midrange bump that is suprisingly pleasant and none fatiguing. The harshness is now gone. On a related note, the treble is no longer tinny.
These are my first impressions with this mod, I imagine more will come over time. Please keep in mind these are my opinions and should be treated as such. I am describing the effects of this mod to the best of my ability and how it sounds to my
own
ears.
I am looking to get impressions from other people who give this a go. Hopefully some more experienced users can chime in. Maybe I am just nuts!
I hope someone finds this post useful. Thanks for reading, have a good night.
~Zip
Also open to constructive criticism so I can write better mods/guides in the future.