This past week I had the opportunity to fly back into Boulder, Colorado, where I lived before I moved to California. Colorado is home to quite a few notable audio vendors - Single Power Audio and Westone Labs of course, but also Ayre Acoustics, PS Audio, and others. It wasn't until recently that I even found out about Ayre Acoustics, as it wasn't until a few months ago did I have serious interest in pursuing a balanced system, and Ayre caught my attention with the CX-7e and C-5xe.
Well since I was in town for the week, I knew I had to take advantage of the opportunity, especially since Ayre Acoustics is literally a 5-10 minute walk from my company's offices in Boulder. So I walked over during my lunch break, camera in tow, hoping for the best.
Ayre Acoustics' Boulder location is the core of their operations. As I discovered, it's where all their products are built and assembled by hand, and where they also handle sales & marketing. As I walked in the door I was greeted by a woman (not sure if she was the receptionist) who turned me over to Brent Hefley, Ayre's "Marketing Manager & International Sales." Brent was immediately friendly and obliged when I asked for a tour of the place, and he was a great tour guide too.
We started off past a row of offices (presumably Sales) where this man was working on a PCB.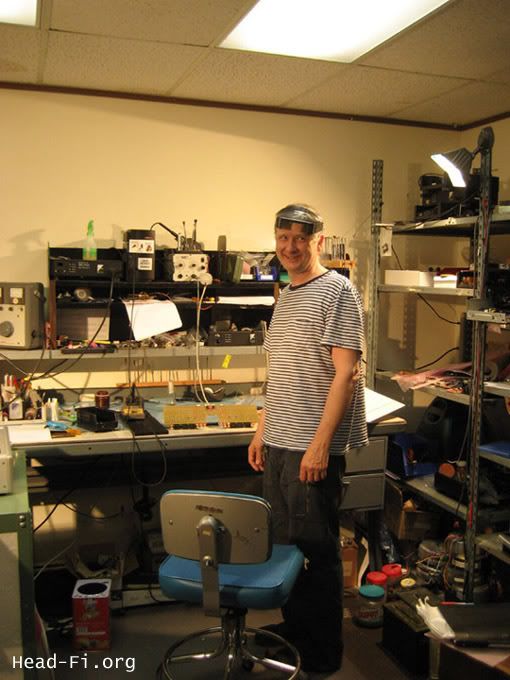 Here's a closer shot of his work desk: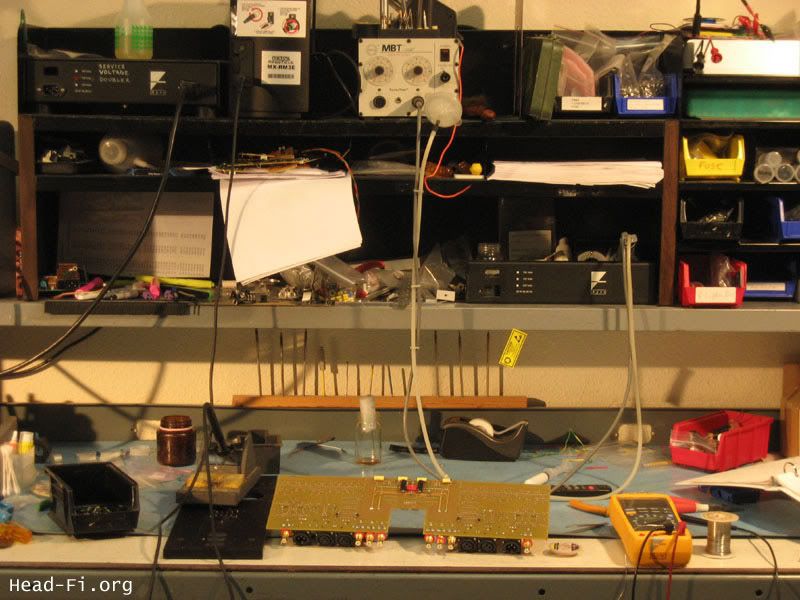 Next was the main area where everything is assembled: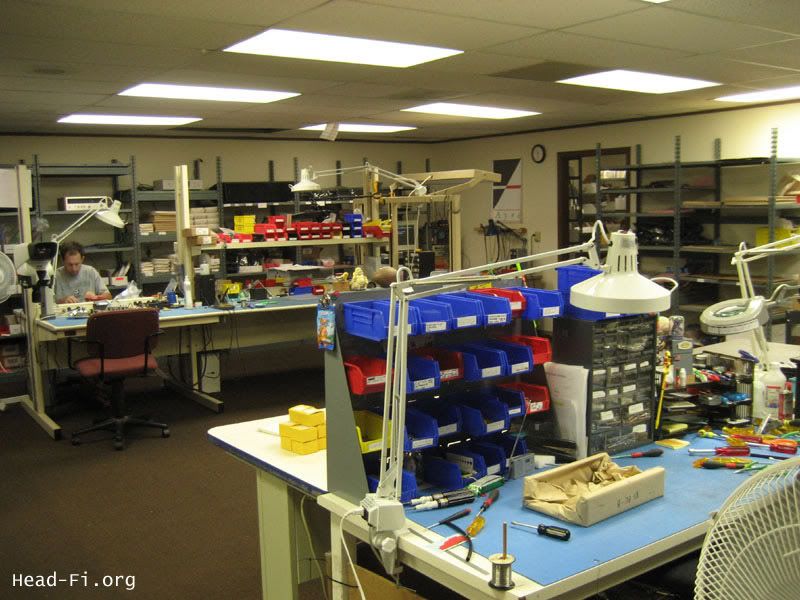 Along the way, we passed a few racks of stored machines. I asked if Ayre made their machines available in black and was told they did, except for the CX-7 line which uses a different kind of chassis.
Brent also told me that Ayre supports their customers for as long as they own their product, allowing them to send it in for repair or upgrade even up to "12 years" (as quoted) or more. With that kind of commitment to customer service, how can you go wrong?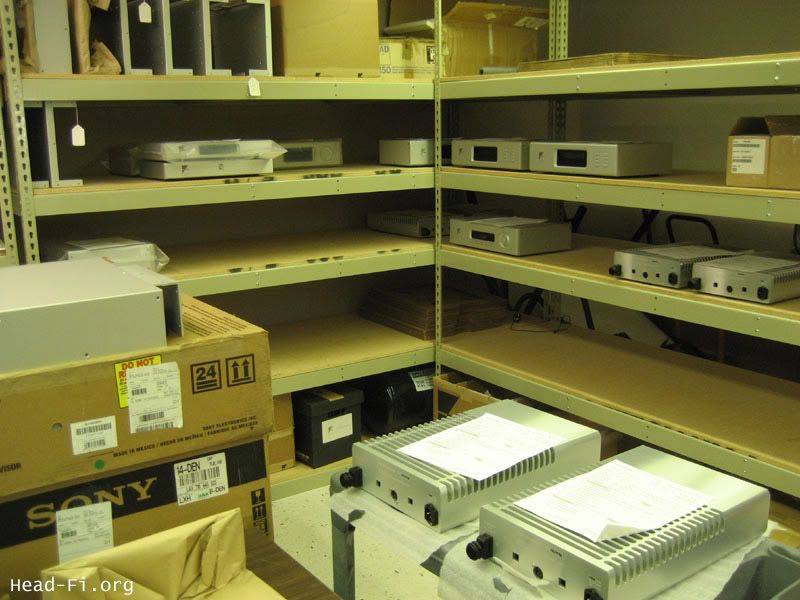 And in back, this area where their machines are tested, and boxed & shipped out: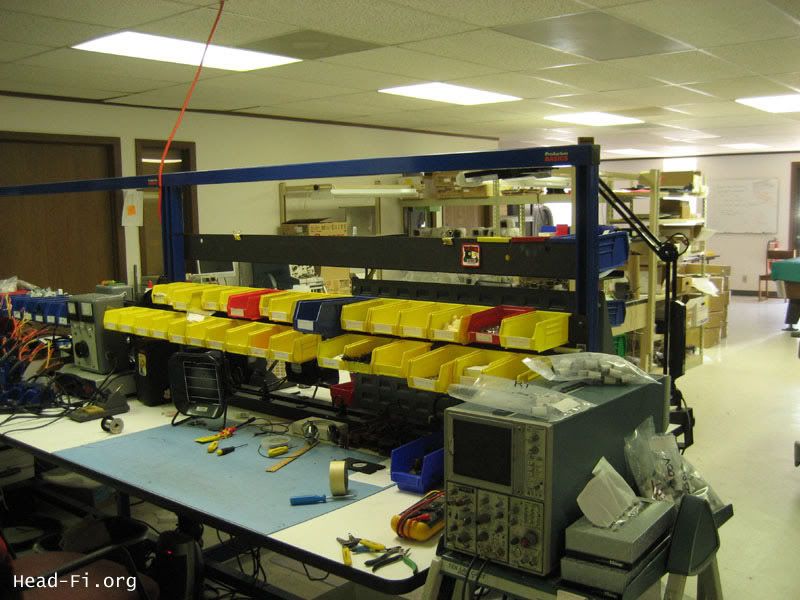 There were lots of various racks, including this one showing some completed units.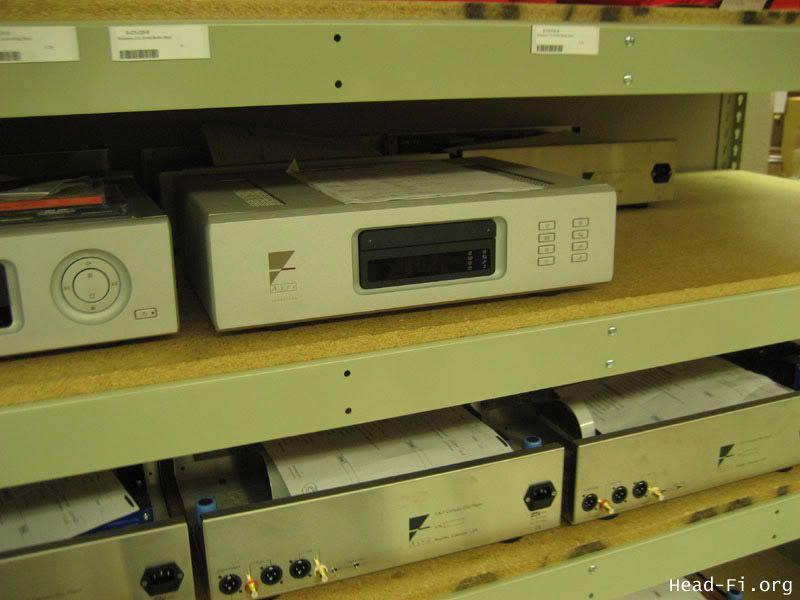 As we made our way back to the front, Brent mentioned a listening room that they have set up, which I immediately jumped at the chance to see. Below is a shot inside, apologies for the blur but it was very dim inside. If I recall correctly, this listening room is run off a C-5xe. I forgot what the speaker brand was.
Brent cued up the first track on Wilco's
Sky Blue Sky
, which sounded very good indeed. The soundstage was noticeably large, and there was a realism that made it sound like live music. Mid-range too was nice and warm and brought out the male vocals.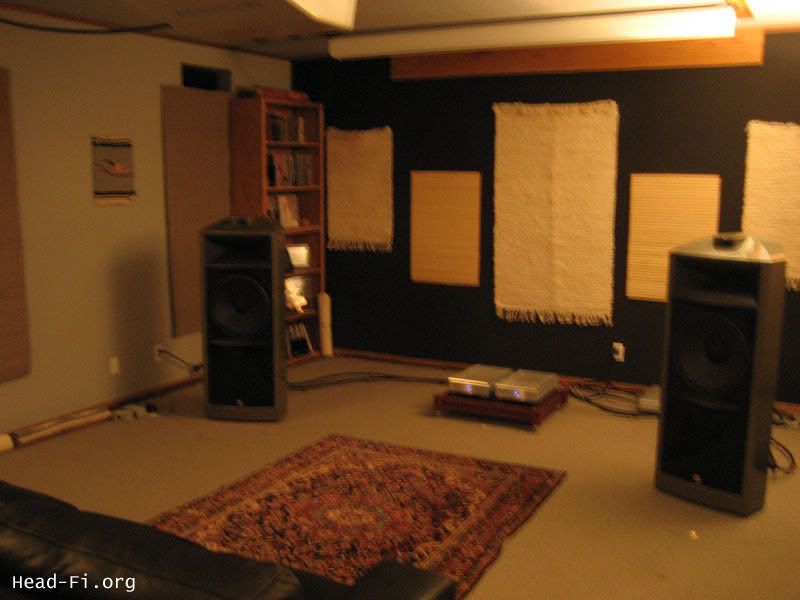 Thanks to Brent for giving me the tour of Ayre Acoustics and allowing me to take pics. It was a great tour and it provided a great look into the operation of one of the audio industry's leading vendors in the digital components market. It's obvious that Ayre takes great care and attention to detail in building their products, and maybe someday soon I'll be owning a CX-7e!