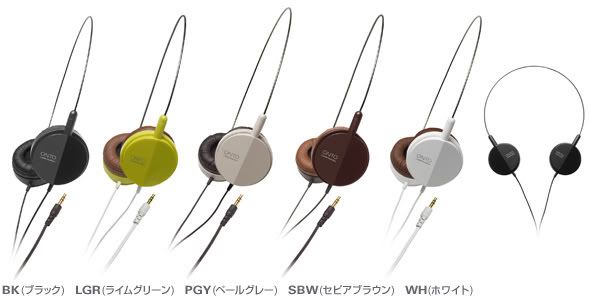 Specifications
Type: Dynamic type
Driver Unit: phi 30mm, neodymium magnet
Playback frequency zone : 12 - 23,000Hz
Impedance: 32 ohms
Largest input: 100mW
Output overpressure value: 102dB/mW
Plug: phi 3.5 gold-plating stereo mini
Cord/code length: 1.2m (Y type)
Weight: 38g
Just got myself the new ATH-ON3, so I guess I will share some picture and a little of my initial impression to y'all. One thing you will notice immediately is the vivid color used, but it is by no mean just another good looking but poor sounding 'phone. The one I have is lime green with wooden brown pad.
The ONTO seamless headband works really well. It seems really weak at first but it does hold it shape when I wear it. However metal can still be twisted (and ruined) quite easily and therefore no suitable to be putted into backpack.
The outer housing has a piano finish much like the Panasonic RP-HTX7. It is quite shiny but as prone to fingerprint and stretch. One of my complaint is the lack of carrying pouch, but since ON3 is priced quite low so I can't expect much. It is about US$8.3 (1000Yen) in Japan, and I got it for ~3/5 of the price of a KCS75 in Singapore.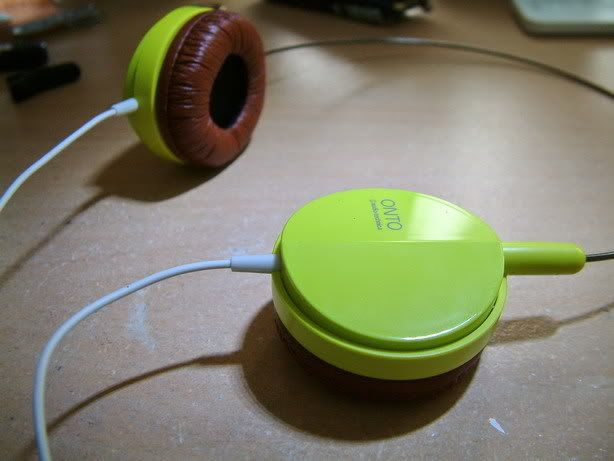 The earpad used on ON3 is similar to that of PX200 (only smaller). I must say the color is simply wonderful
The isolation of this 'phone is also enough for me to enjoy Avril Lavigne's
The Best Damn Thing
undisturbed on a speeding train on a mid/high volume setting.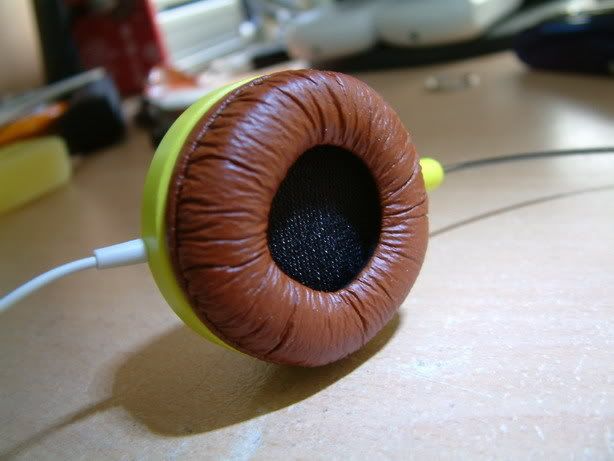 The design and sound quality of ON3 remind me of PX200, except ON3 is 6 times cheaper. Sound wise, ON3 is muddier (on mid and bass) and roll off earlier than PX200 at the low end (and a little on the high end). However ON3 do have a fuller mid range which generally will draw listener attention from the slightly weaker bass (compare to PX200). One of the plus side of ON3 is the weight, it is much lighter than PX200 and I didn't feel like wearing a headband at all.
For such as low price, ON3 pretty much beats every other closed headband/clip-on 'phone on its price/performance ratio (especially when you compare it to those Sony and Panasonic clip-on). If you are looking for cheap, good sounding 'phone with isolation, ON3 is probable the best choice out there. On an extra note, ON3 is also glasses friendly too