Okay, this isn't terribly essential, nor is it a real mod.
One of the big drawbacks that some people seem to have with the ES7 is that it looks simply goofy on heads. My experience with the ATH-ES7 quickly corroborated this concern. I mean.. they're beautiful-looking headphones when they're in your hand.. but on your noggin those elbows just look inordinate and weird.
So I pondered. The headband of the ES7, when retracted, looks perfectly suitable to conform to the shape of a head. When adjusted to fit my head, the top of the headband flattens out significantly and the elbows burgeon out. Remembering the somewhat inconspicuous flexibility of the KSC-75 earclips, I retracted the headphones.
The "elbows" on the Audio-Technica ES7 are made of two pieces of metal that are sturdy but seem to respond admirably to pressure. With some trepidation (it's a $150 product that I was terribly afraid of breaking), I slowly applied pressure to the metal by pressing the cups outward to
straighten
the elbows on the ES7.
The result? Before this adjustment, it took roughly seven notch-steps for the ES7 to properly conform to my head. Its elbows jutted out severely and it just looked awkward. After the adjustment, the ES7 conforms to my head in just ONE notch-step!
Sonically, the ES7 seems to remain the same. The comfort, however, is quite improved as there's less of a clamp. I'm very happy with the results. They're comfier and a lot prettier when worn now.
Of course, obligatory pictures since I'm sure some people are curious on how the ES7
can
look on a head.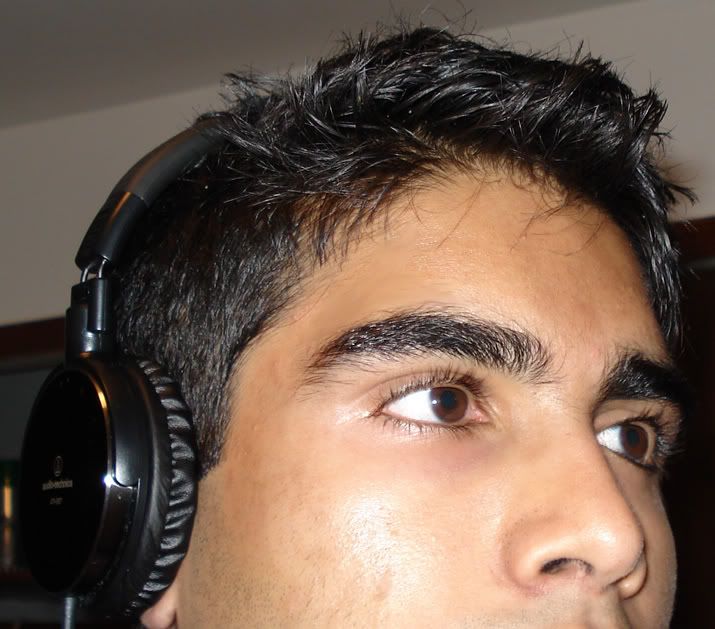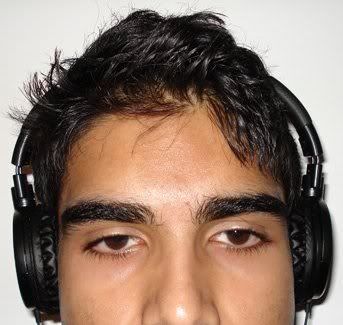 I apologize if this was brought up before.. I just thought it really interesting and possibly beneficial to ES7 owners and prospective buyers out there.