YIPPEEE! WHEEEE! HAPPY BIRTHDAY J!!!!!

U mus be feeling like Speedy Gonzalez with all you have to deal with! (…Andale-Andale, Arriba-Arriba-Arriba — or was it 3 Andales and 2 Arribas?…)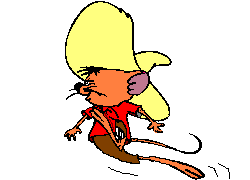 …or is it more like Taz?
…so I'll throw in a little entertainment to distract you…(Who said the frog never dances when you want him to? … don't ask me about Garfield's catnip Jones…)

I really hope you & your new squeeze don't look like this!!!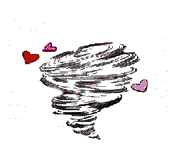 …awww…this is too much like hard work…