So a friend needed a interconnector, so he gave me his broken store bought one, and i get some jacks from that...
Tools: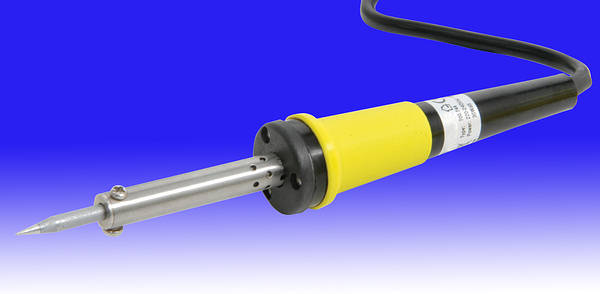 Materials:
-------
First:
Prepare the cable on both ends...
After striping the cable, and the cables within, twist the exposed copper "fibers". Then heat the copper with a tinned iron and apply solder, quit a bit.
Use:
Solder
Soldering Iron
Helping Hands
1
2
Do this for both ends of the cable.
Second:
Mount the mini jack (witch i jacked from ghetto earphones) in to the helping hands.
3
Make sure theres some solder on the contacts too, and make sure its on there real good.
How? Heat (with the iron) the little solder patches and keep it there for a while,
don't let the plastic melt
.
Now that the jack is prepared, bring one end of the cable (which you have already "tinned") and solder it on to the jack.
You can solder it on any way you like, but make sure theres no bridge (like a short). (see below)
4
It looks messy, and it is, but i trust that it has good contact. Do this in any order you like, but you must use the same order for the other jack too.
Now do the other one the same way.
-----
This would be a good time to make sure there are no shorts (bridges). I used a multi meter (its VOM style one, so i used the ohm meter).

---- Now for some hot glueing-----
Fill every gap with hot glue.
Then with the hot tip of the gun, mold it in to any shape you want.
Ok...
Now pull out a ligher...
And get a bowl of cold (like sub 15C) water.
You will use it to cool the glue once it starts to melt.
Now just heat the glue so it smoothens out. If you feel that it got too hot dip it in the water, and its solid again...
Final step:
Get some metal polish, and polish the jacks...
Before:
After:
And your all done. Do a few tests, and checks, and your done.
(If you find any mistakes please report them)