This is the original drawing by Mrvile for the impedance adapter and seems to be the traditional way of thinking about the impedance adapter.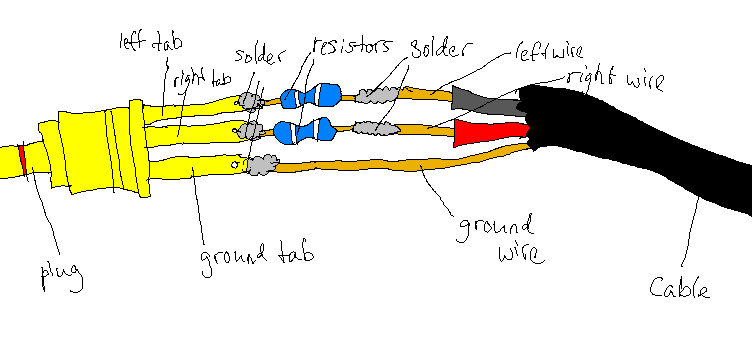 So I modified the drawing to explain more clearly the question I had in mind and which nobody answered yet on the headphone forum.
Traditionally, the current is perceived this way. Current flowing towards the ground (this is a historical mistake that was never really fixed in electronics) so it makes sense in that context to place the resistance in the "path" of the current as seen in the original drawing.
The thing is that current doesn't exist in itself. Electrons actually flow in the opposite direction; from the ground to wherever (Ground tab to drivers to left and right tab).
So the question is: would a single resistor on the ground side be equivalent to 2 resistors on tip + ring side like in your original drawing. (I think the answer is yes).