I thought you'd all enjoy a walkthrough of my day after I got back home from picking up the SRM-1/MKII in person.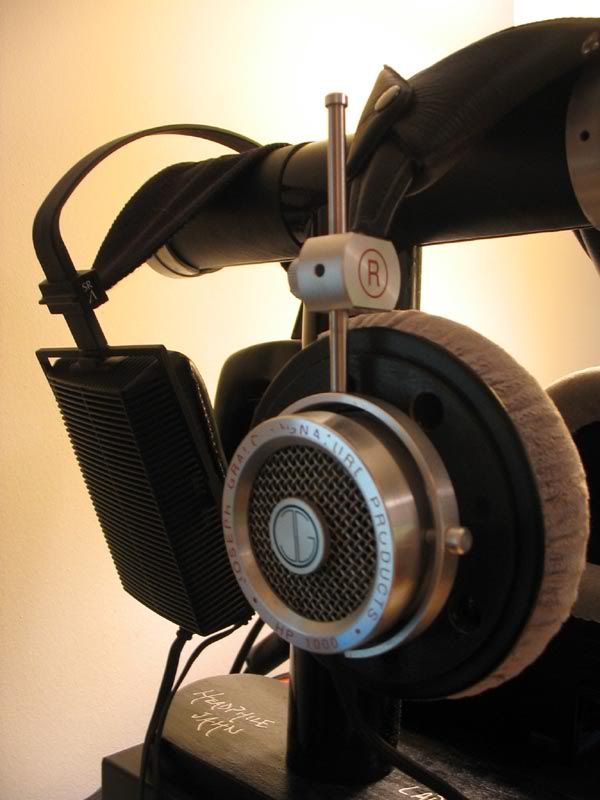 "How long will I be second banana to this fool Grado? Lemme outta here and hook me up to a Driver Unit!"
"That's what I'm talkin' about! That Driver Unit for Earspeaker was made just for me!"
"Yeah I used to be Hot Patootie back in the day. Want a closer look at my cred?"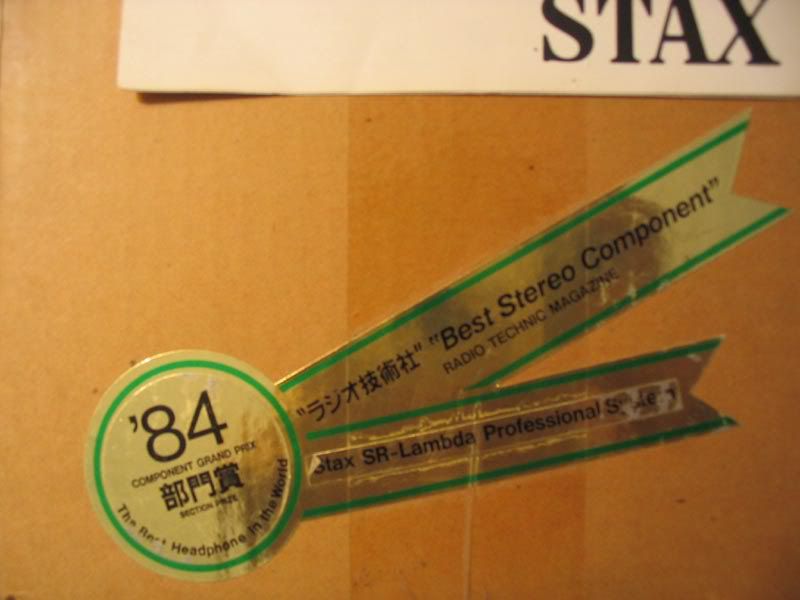 "There you go! '84 was a good year! And Lambda Pros are mentioned on this too, perfect match!"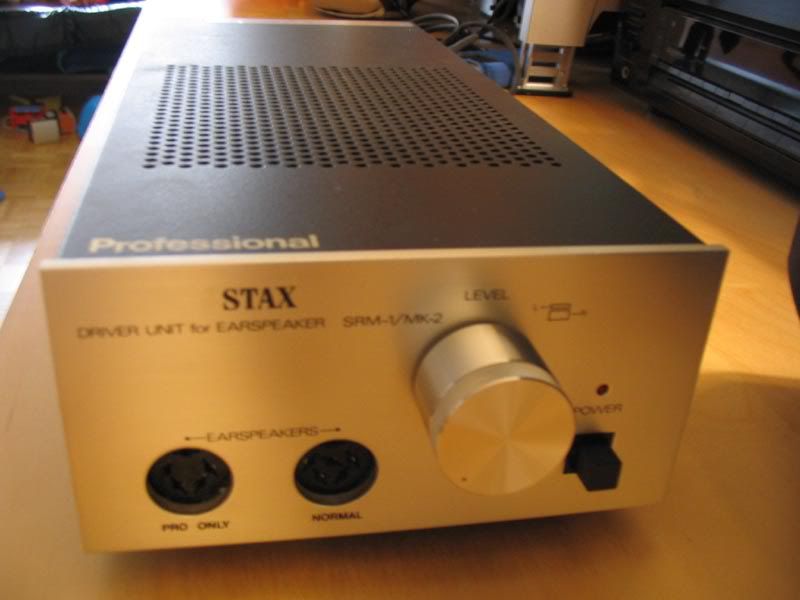 "Enough of the darn box, let's get in there! Sweet!"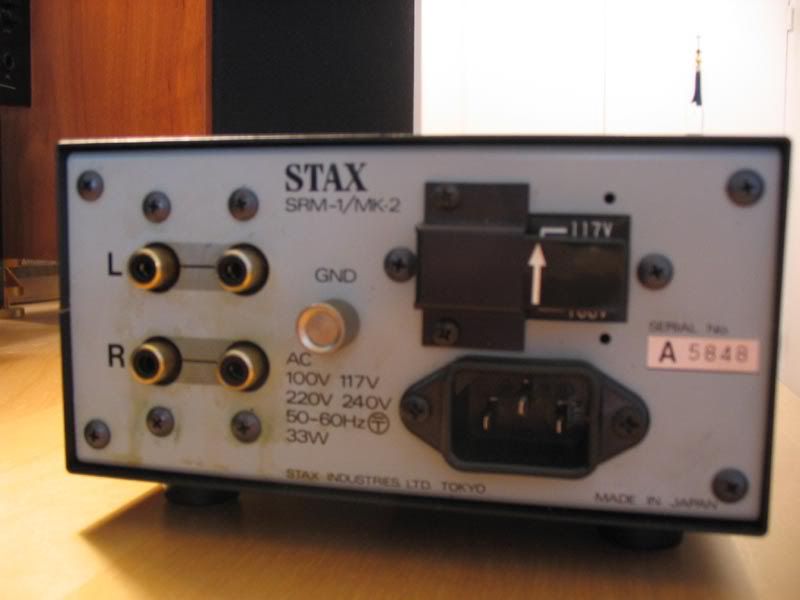 From the seller - "My friend was the only one to use this, and sparingly. He applied some audiophile contact solution on the RCA plugs. Does it work? Who knows."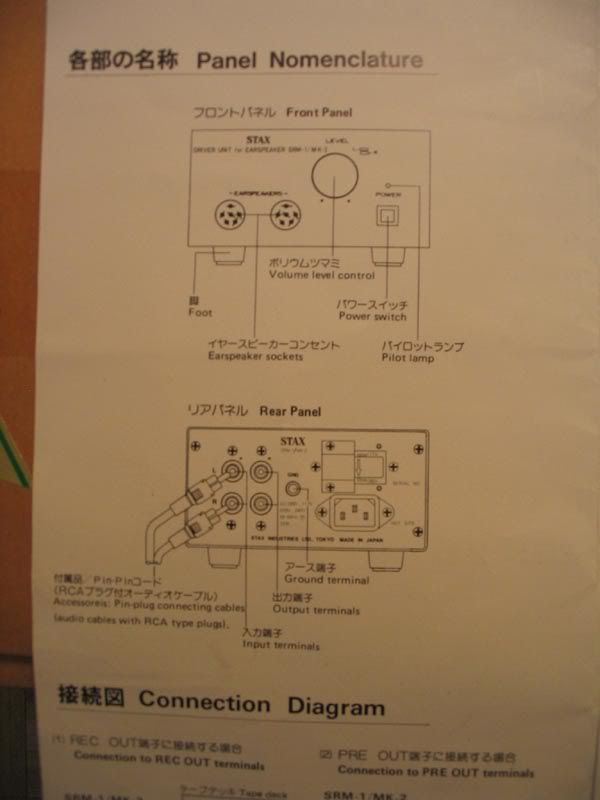 "What does what back there? This explains it - so there IS a loop out!"
"And the loop out can be hooked up how? Schematics make my pads spin!"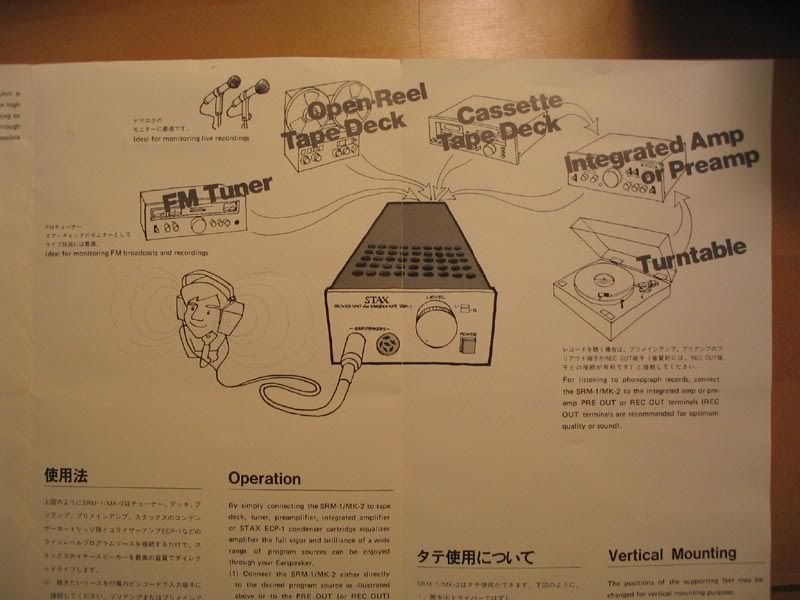 "Ah that's better, I understand the pictures better! Lookit that cartoon guy, he's enjoying the Stax! Why don't you? HOOK ME UP!"
"Bah there's that Grado's amp, my rival! Move over! I'm going to suck up all the mojo from this Lite DAC-AH! Pretty pretty lights!"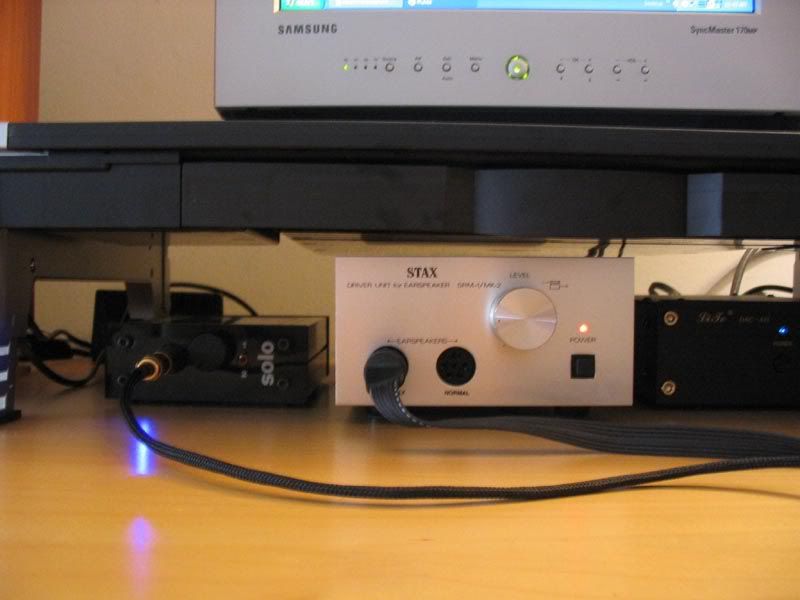 "FINALLY SWEET RELEASE! You know how long it's been since I've been hooked up? And yes, sound is coming out, delicious sound! Both units firing on all cylinders, Capt'n! Now unhook that Pinkie and let's get to work!"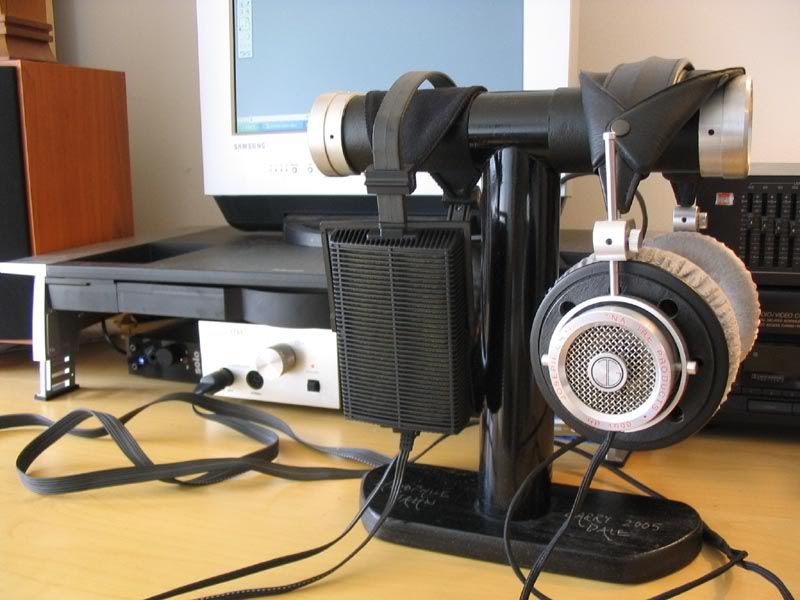 "I think I just found the new pic for the 'Curse you, Head-fi!' thread!"
I'm going to let the Stax warm up and everything, but on first listen, the bass is really deep and big, and the highs are REALLY high, with some tracks it's piercing, with others it's transparent. Soundstage is amazing, and Bob Marley-Waiting in Vain is a masterpiece with this thing with only 10 minutes of warming up lol. The unit has already heated up to toaster oven level as I've taken pics and listened and typed - but I have enough clearance around the amp to let it breathe, and I'll get into the habit of turning it off when I'm not listening to it. That's it for now, hope you enjoyed the pics!