Many of you are probably tired of hearing me rant about this type of headphone and make wild unsubstantiated claims for them (sample: "This type of headphone has merit! YMMV! IMHO! DBM!"), but I have to say, they really do merit more attention than they've gotten, which is just about zero.

And thanks to the miracle of eBay, they're ridiculously cheap. Would you believe $22.50 for two? Only 2 people bid for them. Sad.

This was pro-audio specialist Fostex's second-best headphone from late '77 to who knows, probably '87 when the new line was introduced. They listed for well over $100.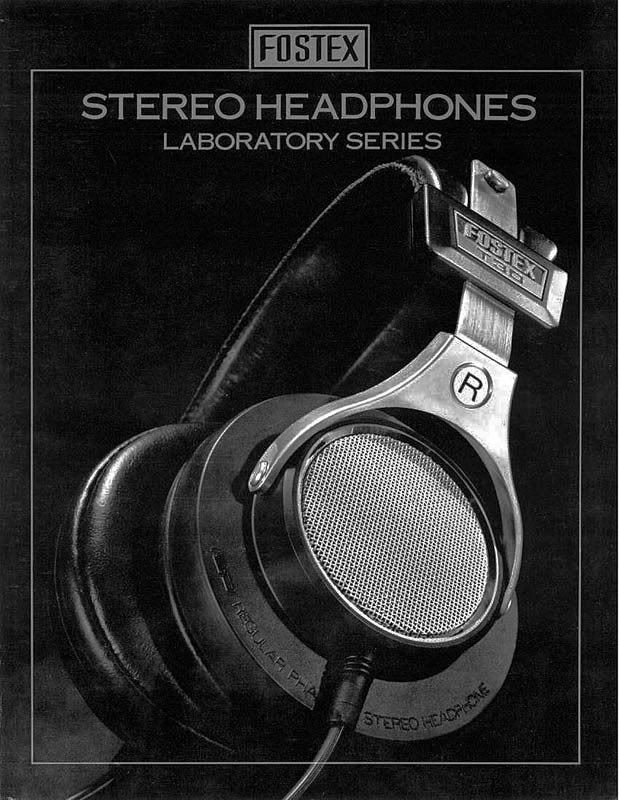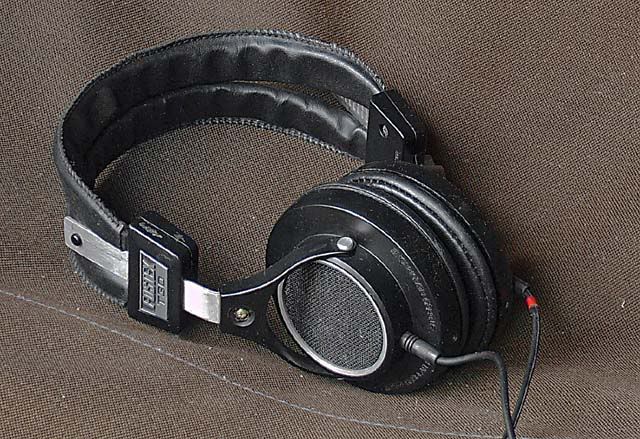 For those who don't know what an isodynamic 'phone is, it's simple (in principle): draw a spiral of aluminum ink on a thin sheet of Mylar, stretch it just enough to make it flat, and sandwich it between two grids of powerful magnets. It's the magnetic analog of an electrostatic, with the simplicity of a dynamic but a sound more like an electrostat. This type of 'phone was popular in the consumer market for about fifteen years, from '76 to about '91, then dropped off the map, though Fostex still makes isodynamics for the pro market (there's a catch-- see below).

What we have in the picture is a 'phone with a very smooth-sounding response curve that is fairly flat in the midrange but tilts downward toward the treble and rolls off smoothly and gradually at both ends. Apply some EQ and... well, you won't believe what I'm about to say next, so just consider it mad hyperbole: they have more bass detail, and much more bass smack, than my Sennheiser HD-600s do, with or without added EQ. In my system, of course-- Your Mileage May Vary In My Humble Opinion Don't Blame Me and all that. All I'll say is that it's very interesting what kind of sound was being produced nearly thirty years ago. How good would they be if someone was making them now?

SPECS (from original September 1977 brochure):

Impedance: 50 ohms @ 1 KHz.
Sensitivity: 96dB @ 1 mW input.
Maximum Power Input: 200mW (3.2 Vac}
Frequency Response: 20Hz -35k Hz
Cord Length: 2.8m with 1/4" stereo plug.
Weight: 330g (without cord)
Edited by wualta - 8/29/11 at 8:53am