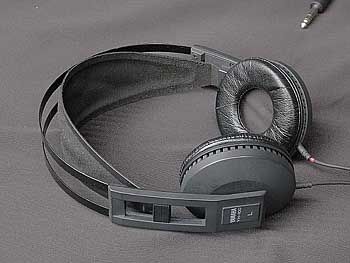 I've mentioned these in my posts and others have expressed a desire to acquire them. I'll update this thread to track the prices and frequency-of-appearance of the YH-100 on eBay after the auctions end.
Full name: Yamaha YH-100 Orthodynamic headphones. They're from 1981, they're planar-magnetic, and they can be tinkered up into killer 'phones (arguably, but then, so is everything on Head-Fi). They're not very efficient by today's standards, but they're easy to drive (150 ohms with very low reactance). Good for people who like to improve things and see big changes for relatively little work.
If a particular pair has moderate cosmetic flaws and no original box, you can expect the bidding to stay relatively low. Since I'm not a collector and have found good quality items with and without original boxes and paperwork, I'll concentrate on the most affordable auction results. I have no monetary interest in any of the auctions. I have nearly zero monetary interest, period.
UPDATE, May 2005
: Auction # 5770453169. They went for
$35 plus shipping
, an encouraging sign for Orthodynamicists trolling the eBay waters.
UPDATE, May 2005
: Another pair, #5777099048, went for
$45 plus shipping
on May 24. Condition of item very similar to above.
Two in the last month. Interesting...