Pros: Light weight, DJ locking coiled cable, rotating earcups, price, SQ
Cons: Plastic build, protruding headphone arms, long use comfort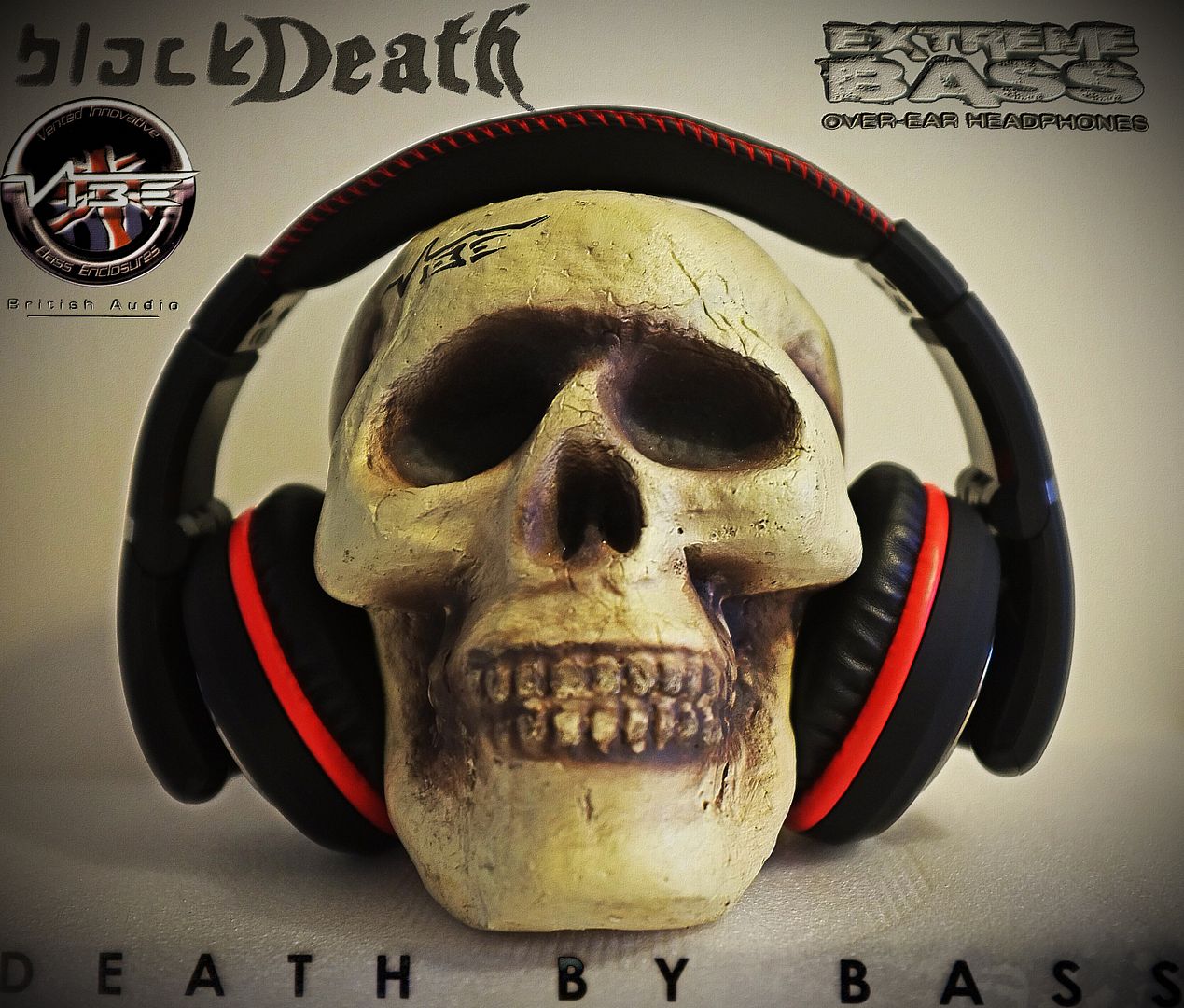 Black Death extra bass headphones by Vibe are not for the screamish. The cans come with their own headphone skull stand and definitely come with a macabre air about them. The ghoulish theme runs with slogan "Death by Bass"......
With cans like these you can forget about ghostbusters or scoobie doo & the mystery machine - bassbusters are in order here methinks - and luckily I'm qualified to investigate this strange bass beast from the deep....but just how deep is the bass on these Black Death Bass Bins?
Let's take a step into the darkness to find out....(lol)
Ok then, these cans come from UK based Vibe Audio (
http://vibeaudio.co.uk
) whom state these cans have the below features: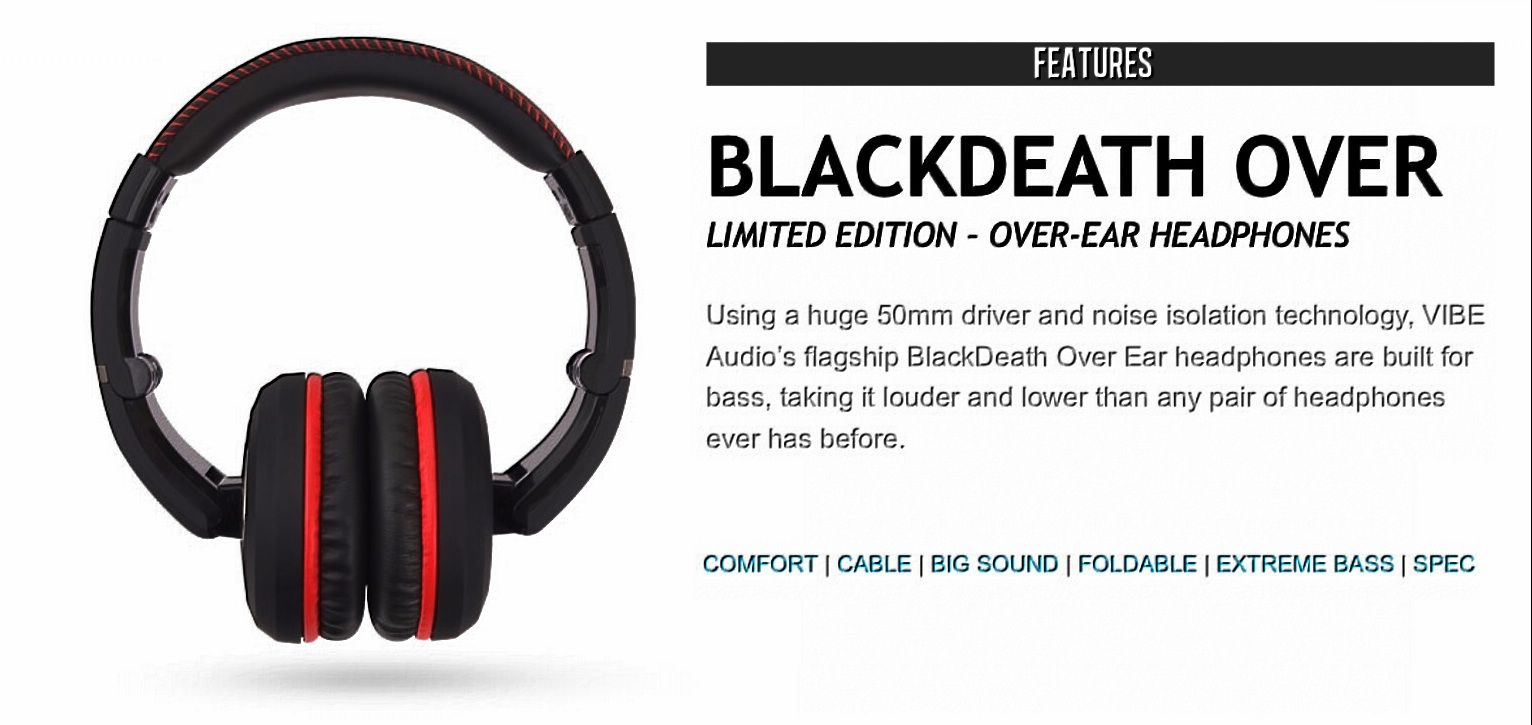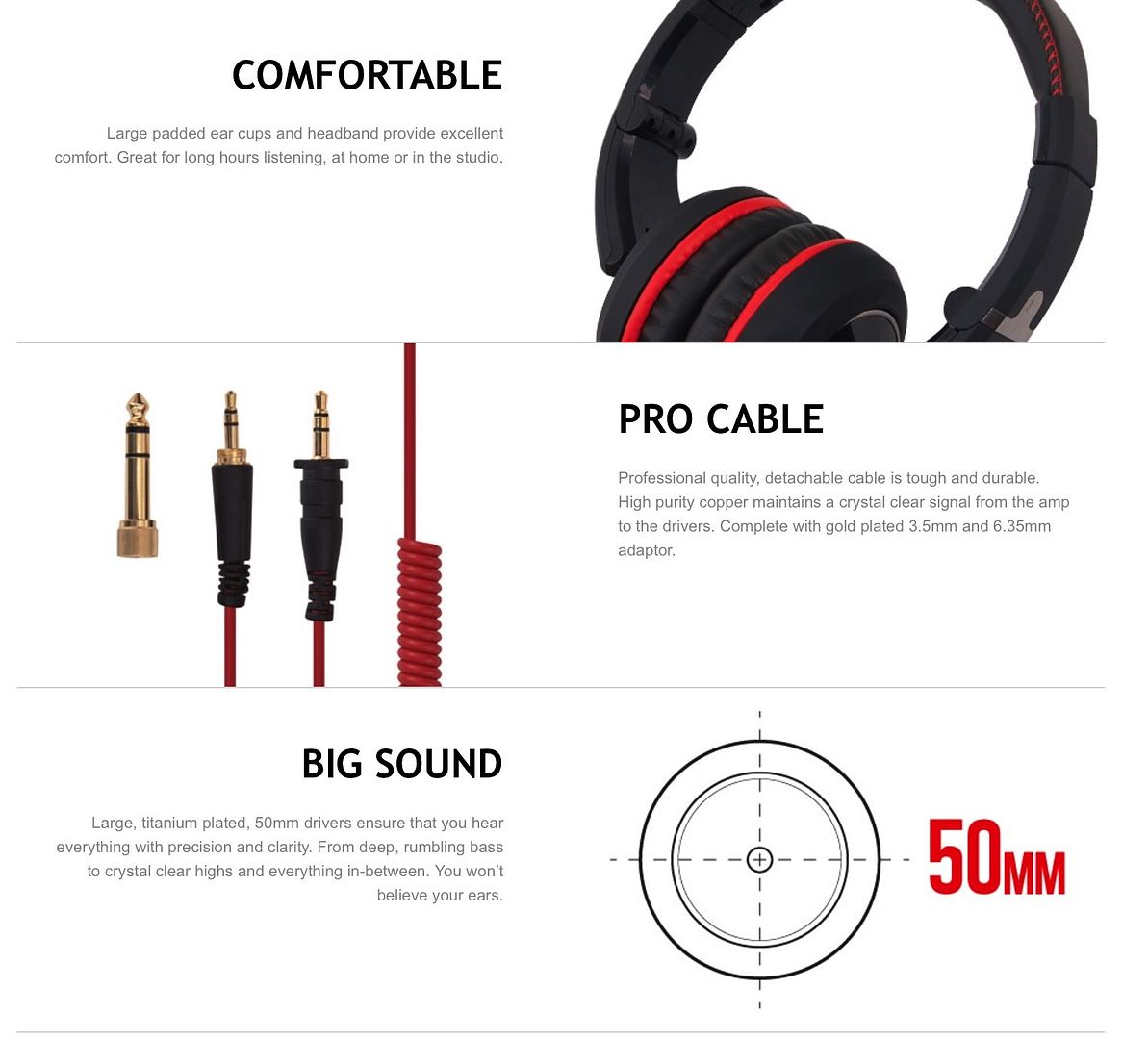 Novelty Black Death theme aside, these are over ear full size cans aimed at bassheads and DJ's, with extra bass tuning and design cues of rotating earcups for ease of use sound monitoring, coiled DJ cable with locking mechanism.
The build of these cans is very much a plasticky affair throughout which does give them a cheap feel, but these are cheap cans, the UK RRP is £99.99 GBP ($169 USD), however, searching on Amazon, you can pick them up for a bargain price of £59 GBP ($99.60 USD), almost 50% below list price.
The top part of the headband is padded pleather with Vibe embossed, finished with red stitching and the earpads similarly are finished in black pleather over what seems like a memory foam. Red material covering the 50mm drivers feels quite thick which adds comfort to the relatively comfortable fit of the earpads, which openings for your ears aren't exactly generous for over ear cans, so people with larger ears may find things bit of a squash. Clamping force is noticeable, but expected for DJ cans, though passive noise isolation is not as good as you might expect. Due to the design of these cans, the headband contacts directly on the top of your head with no side parts of headband contacting which may cause discomfort on prolonged use causing a hot spot, though for normal listening times, this was not an issue.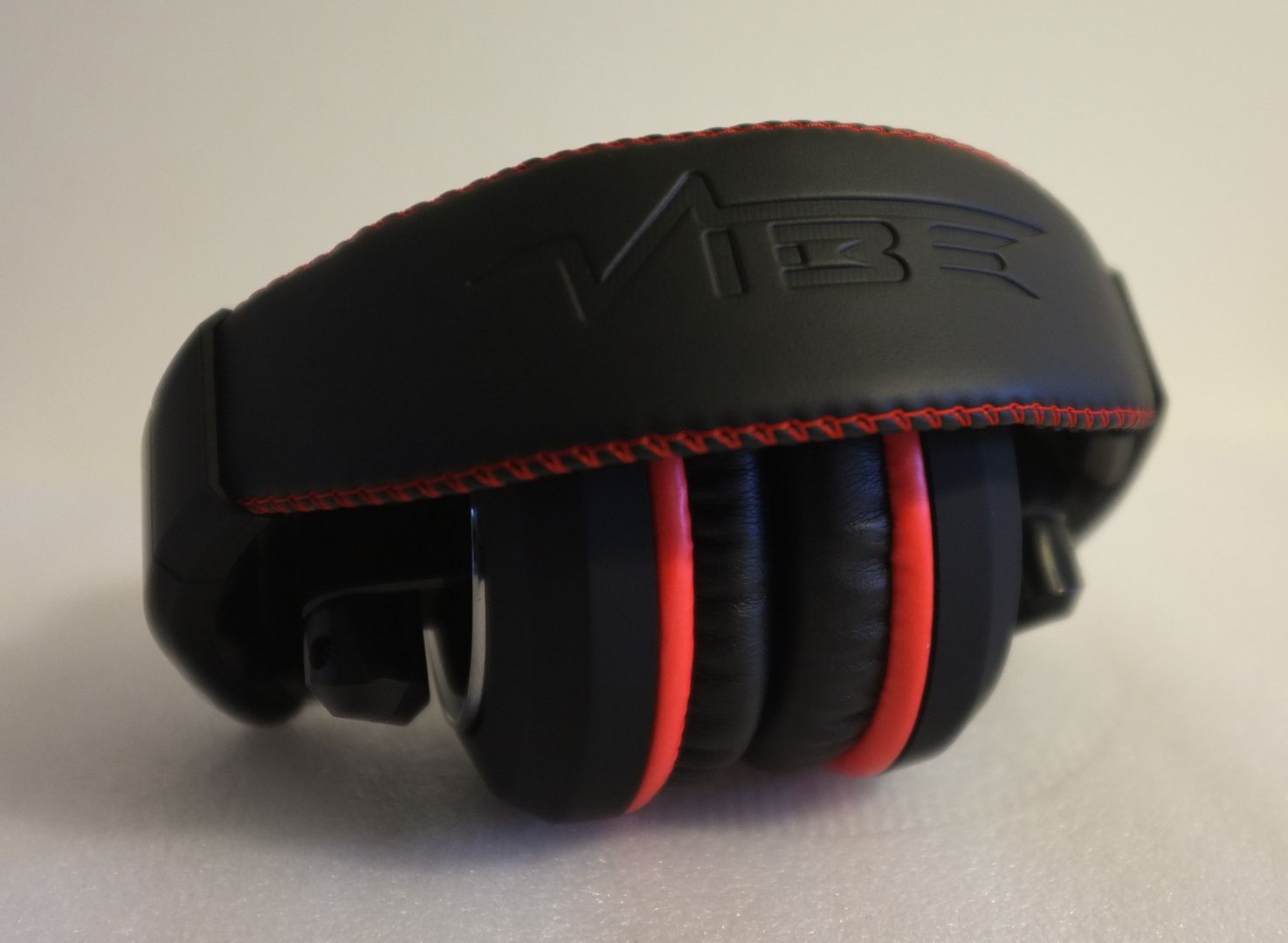 The singular supplied coiled cable is very good quality and is housed in beats style red rubber coating. The 3.5mm jack end that connects to the single entry left ear cup also has a cable lock feature, handy for DJ application and the other 3.5mm jack has a screw on quarter inch adapter.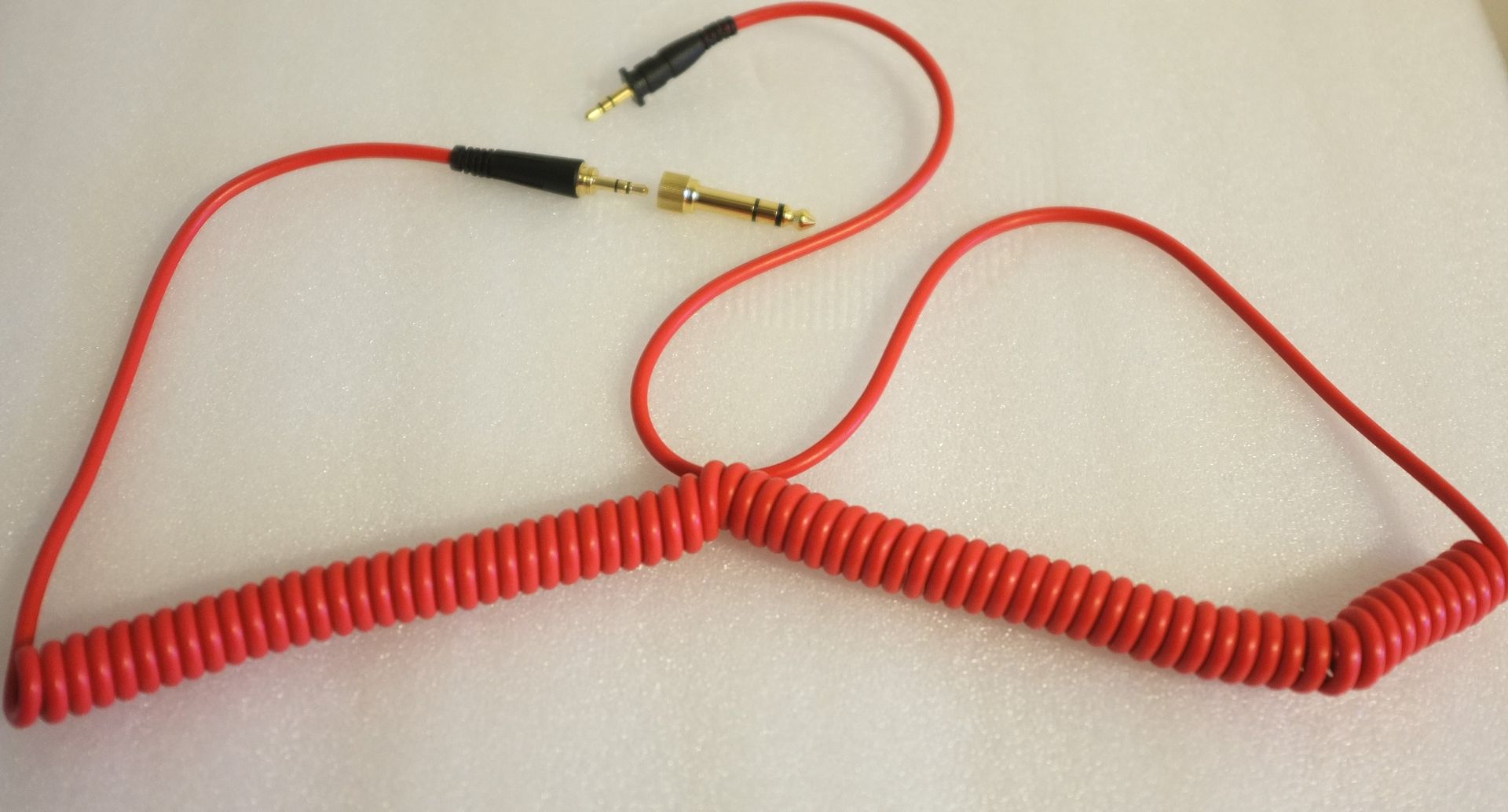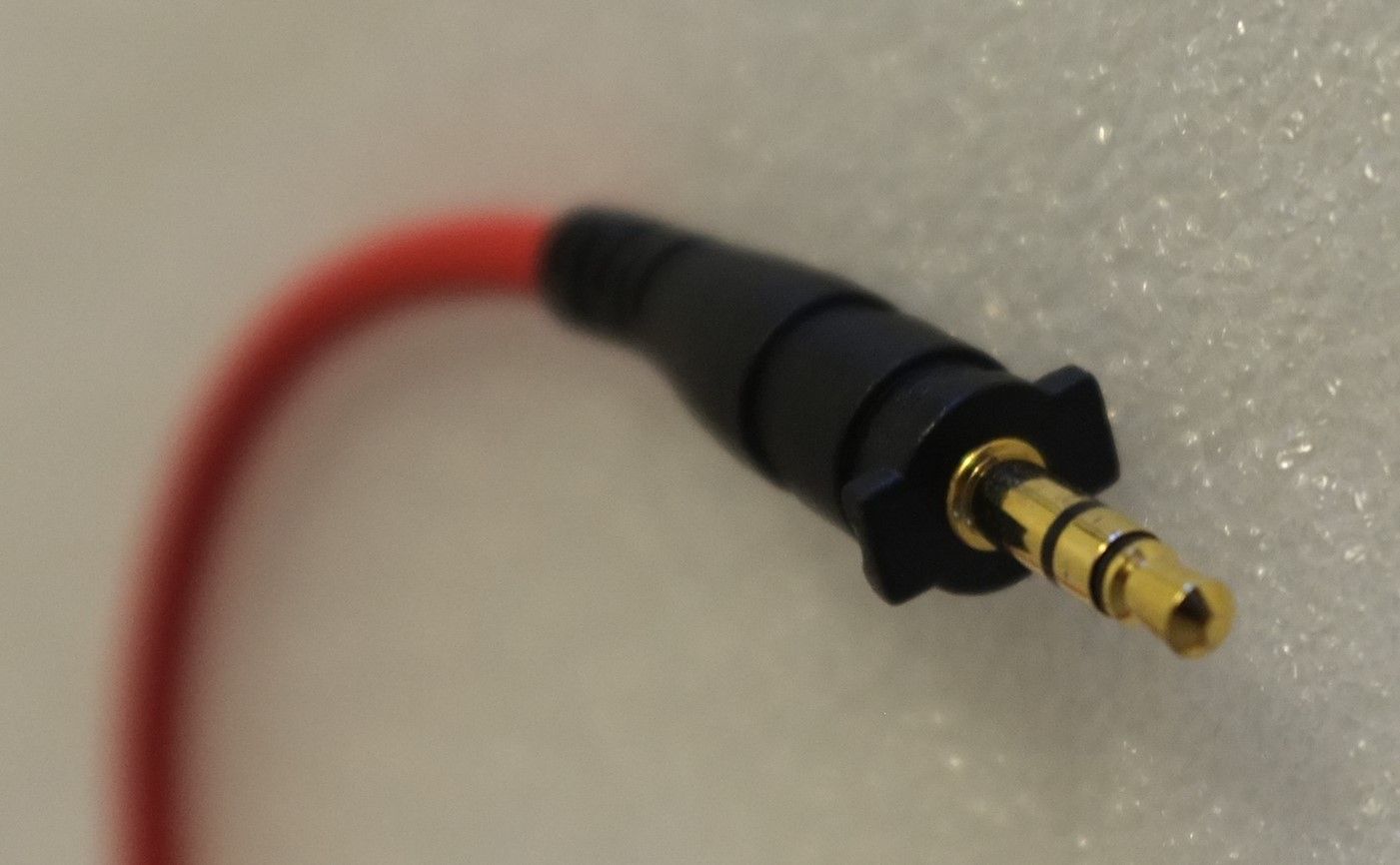 A pleather carry bag with red pull cord and branding is also included, and fit the headphones and cable nicely.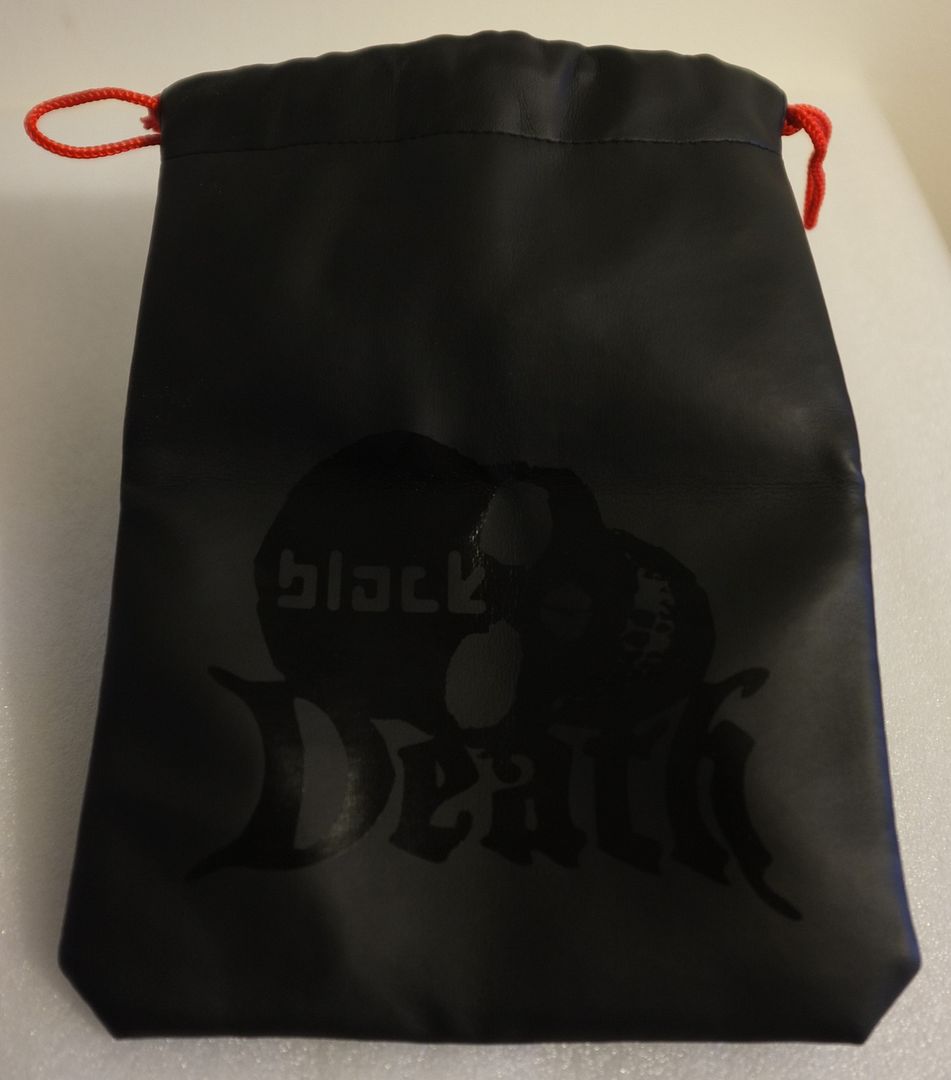 So, the sound, and bearing in mind these feature extra bass tuning for bass lovers - for budget headphones, they perform very well with a noticeable elevated bass that is quite punchy, mids are slightly elevated, likely so as not to be drowned out by the bass and the highs are respectable without being strident.
These headphones are easily driven from smart phone, iPod etc and play to decent volume.
Using a amplifier does improve sound quality, I used the Fiio E17, which gave more detailing. Pushing the bass EQ to max to see how hard the bass slams with Wiz Khalifa's bastion of bass track, on my level does cause these cans to vibrate on your head, but not to the extent of more expensive bass canons such as the JVC HA-SZ2000's which offers much more refinement all around.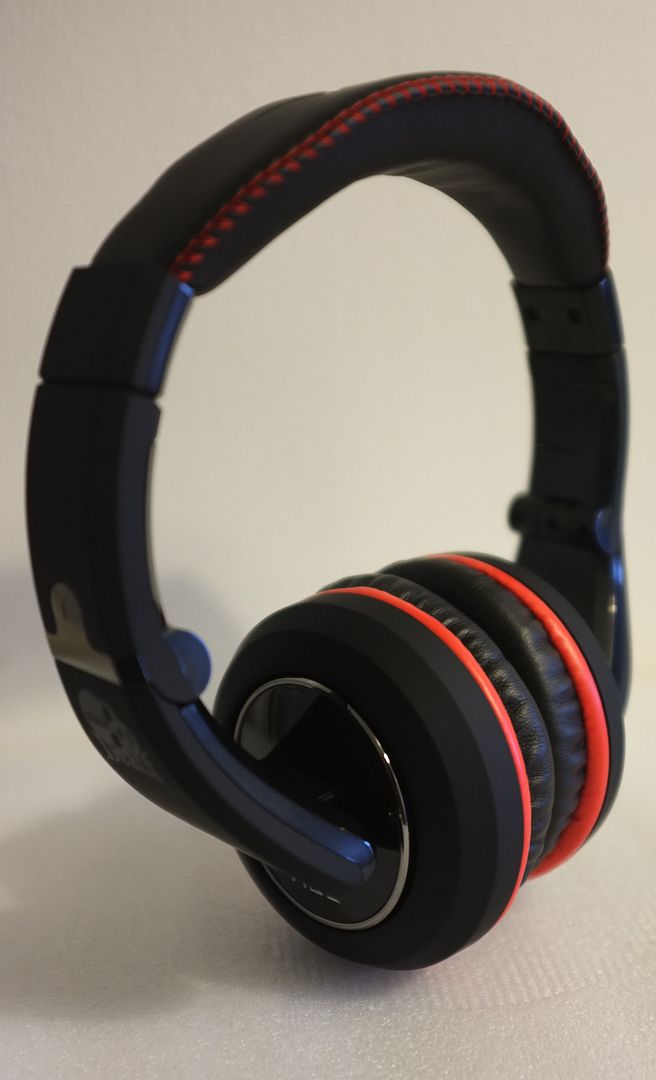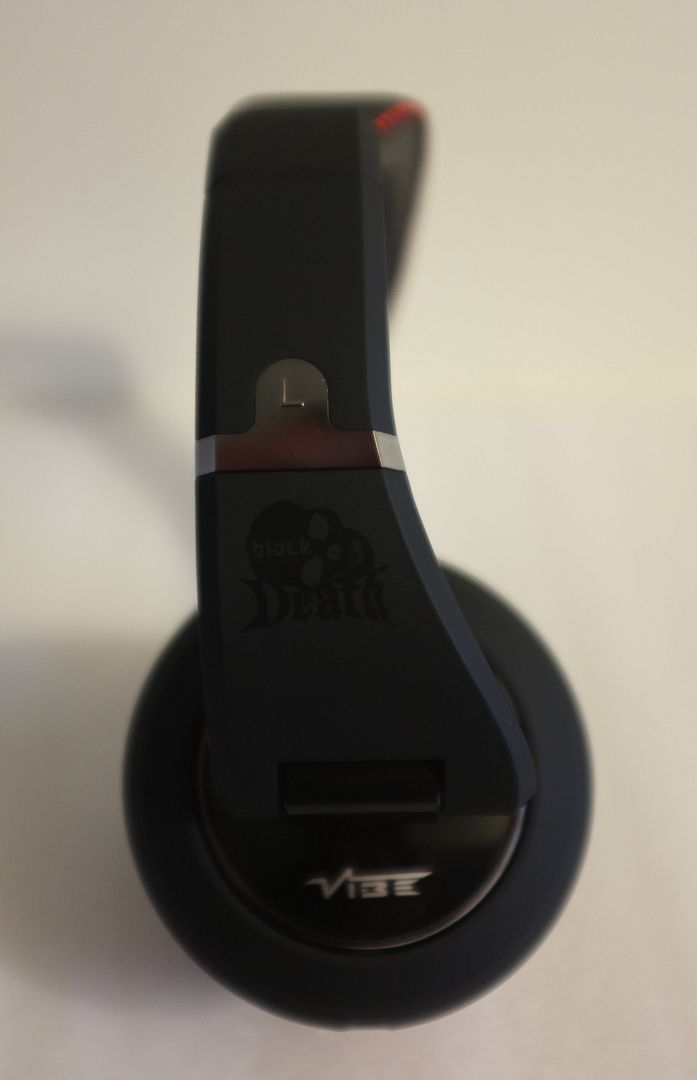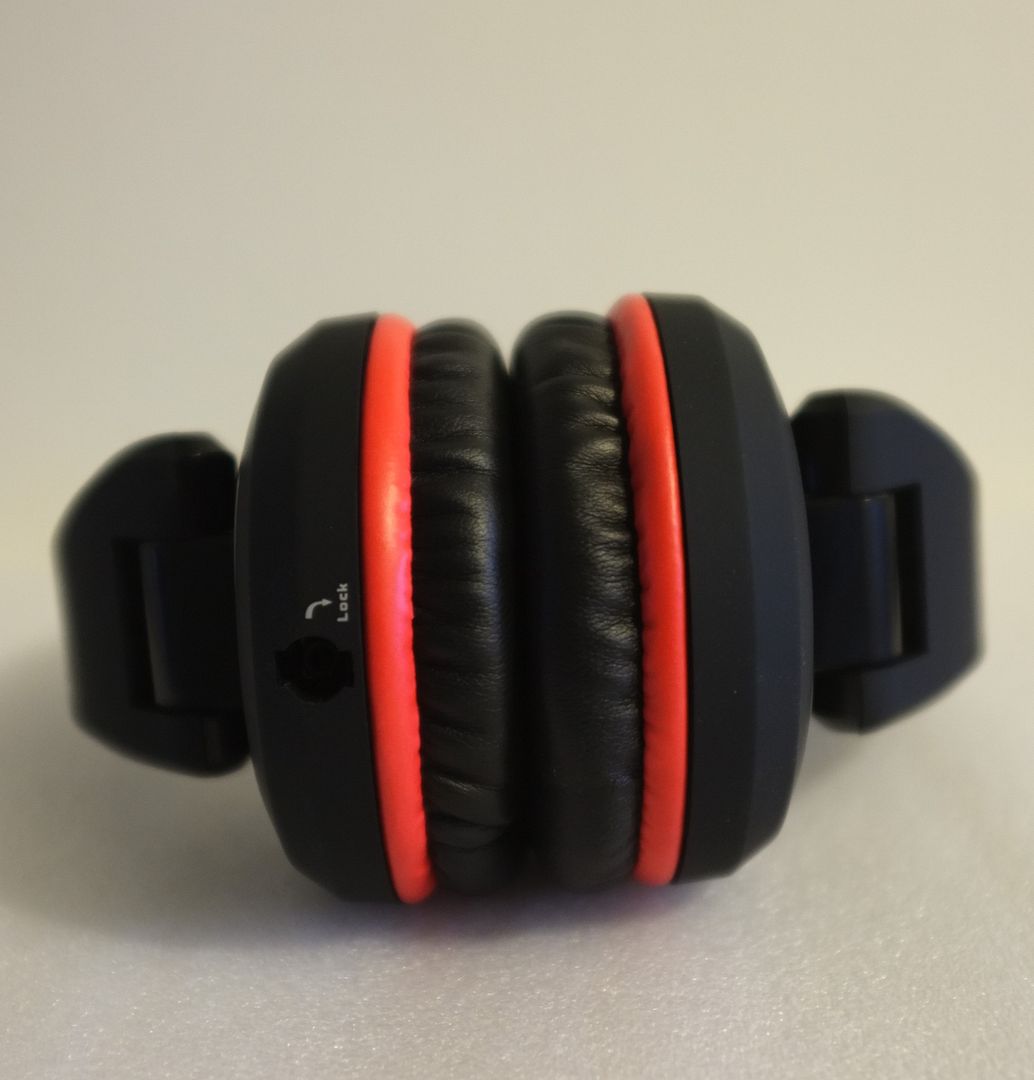 So, to sum up these cans, I'd say they do deliver the goods regarding the extra bass feature and a very good overall sound signature. They fold up for easy storage and portability and come with a quality cable that fits all bills of use. Suitable for DJing or just personal music listening, these cans do have broad applications, two cans in one you could say. Build quality is good despite all plastic construction, but they don't feel fragile at all and the ear cups rotate smoothly and silently, though I'm unsure how they would stand up to the wears and tears as a dedicated DJ can, which can take a battering. Styling is subjective as is the Black Death macabre theme which does distinguish these cans from others, especially the skull headphone stand included, but I'd recommend these cans to any basshead or DJ on a budget and to anyone who wants a good all rounder can for personal listening with scope to use as a monitoring can for mixing music.
Pretty decent all round bass cans with a spooky vibe for sure.